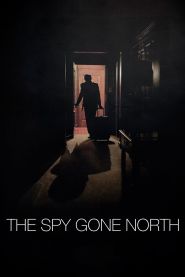 General Information
Glossary: T
Released Year: 2018
Runtime: 138 minutes
Genre: Drama, History, Thriller
Directors: Yoon Jong-bin
Casts: Lee Sung-min, Hwang Jung-min, Ki Joo-bong, Cho Jin-woong, Park Sung-woong, Kim So-jin, Kim Hong-pa, Keum Sae-Rok, Kim In-woo, Ju Ji-hoon, Kim Byung-ok, Choi Byung-mo , Nam Moon-chul, Kim Gyu-baek, Jung So-ri, Kim Eung-soo, Chae Yong, Park Jin-yeong, Jung Gi-sub, Choi Jung-in, Min Moo-je, Kang Jun-seok, Oh Jin-ha, Lee Hyo-ri, Kim Dae-jung, Lee Hoi-chang, Jin-yeong Park, Won-Hee Park, Hong Gi-jun, Kim Hyun, Oh Gyeong-hwa, Kim Woo-hyun
IMDB: The Spy Gone North (2018)
Sponsored Links
Ratings
User Rating:
IMDB Rating:
7.3
Reviews
Screen Daily

-

A film about stellar spycraft that's been made with comparable steely intelligence, The Spy Gone North (Gongjak) boasts little action but compensates with director Yoon Jong-bin's considerable ability to weave suspense while depicting the subtle maneuverings of a fraught covert operation.

The Hollywood Reporter

-

The film succeeds at being both exciting and character-driven, but only after a confused first half that will leave international viewers frustrated over who's who and what's going on.

Los Angeles Times

-

There are no spies who "dump" or "shag" anyone here, much less jump out of airplanes or buildings, but The Spy Gone North, based on the exploits of a true-life double agent code-named Black Venus, remains a taut, slowly engrossing, effectively old-fashioned Cold War thriller.

Variety

-

This well-crafted work deserves to be seen for its thorough account of intricate workings of secret service and political skullduggery.

IndieWire

-

Entertaining and exasperating in equal measure, it's a nine-dimensional chess game in which the pawns think they're working towards a better future, but the powers controlling them are only determined to maintain the status quo.
The Spy Gone North (2018)
South Korea, 1993. An agent of the National Intelligence Service is sent to Beijing with the assignment of infiltrating a group of North Korean officials with the ultimate goal of obtaining information about the North Korean nuclear program.