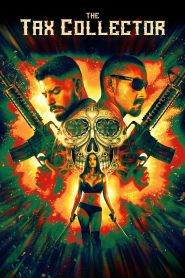 General Information
Glossary: T
Released Year: 2020
Runtime: 95 minutes
Genre: Action, Crime, Drama
Directors: David Ayer
Casts: Shia LaBeouf, George Lopez, Elpidia Carrillo, Cle Shaheed Sloan, Juan Carlos Cantu, Quinn Early, Marco Morales, Cinthya Bornacelli, Chelsea Rendon, Randy Gonzalez, Rene Moran, Bobby Soto, Michelle Jubilee Gonzalez, Cuete Yeska, Lee Coc, Gabriela Flores, Lana Parrilla, Cheyenne Rae Hernandez, Noemi Gonzalez, Jay Reeves, Ricardo Gonzalez, Brendan Schaub, Zailee Madrigal, Karrie Martin, Cinthya Carmona, Steve Louis Villegas, Valentina Latyna Plascencia, Paola Paulin
IMDB: The Tax Collector (2020)
Sponsored Links
Ratings
User Rating:
IMDB Rating:
4.7
Reviews
IGN

-

Bolstered by a diverse and interesting cast of a kind we don't see nearly enough, it paints a vivid portrait of the seedier side of the Los Angeles underworld.

The Hollywood Reporter

-

Despite a lot of admirable aims, such as creating layered roles for the Latino acting community and spending production dollars in areas that could benefit from the economic boost, this grim bloodbath feels too routine to be of much interest.

Movie Nation

-

The Tax Collector fails on Ayer's watch. The script is something of a muddle, with abrupt, illogical turns and too much time spent immersing us in Ayer's version of LA Latinx culture, with a gang twist.

IndieWire

-

Even when The Tax Collector finds a steadier purpose as a taut revenge thriller, it's mostly just a slog of vulgar threats and violent outbursts, trading substance for anger until the credits bring some measure of peace.

The A.V. Club

-

Does The Tax Collector sound intriguingly bizarre? In actuality, it's a tediously paced procedural about work-life balance in which suspense-free displays of hackneyed gangbanger signage are filled in with a few flashbacks that look like they were a cut from a much more exciting movie.
The Tax Collector (2020)
David Cuevas is a family man who works as a gangland tax collector for high ranking Los Angeles gang members. He makes collections across the city with his partner Creeper making sure people pay up or will see retaliation. An old threat returns to Los Angeles that puts everything David loves in harm's way.