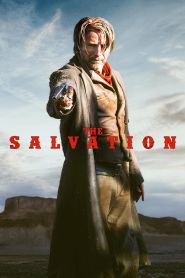 General Information
Glossary: T
Released Year: 2014
Runtime: 92 minutes
Genre: Drama, Western
Directors: Kristian Levring
Writers: Anders Thomas Jensen, Kristian Levring
Casts: Mads Mikkelsen, Jonathan Pryce, Eva Green, Susan Danford, Robert Hobbs, David James, Andre Odendaal, Nick Boraine, Jacques Gombault, Langley Kirkwood, Danny Keogh, Dan Robbertse, Grant Swanby, Sean Cameron Michael, Michael Raymond-James, Daniel Janks, Jeffrey Dean Morgan, Mikael Persbrandt, Toke Lars Bjarke, Douglas Henshall, Adam Neill, Eric Cantona, Vanessa Cooke, Janus Prinsloo, Anthony Oseyemi, Alex Arnold, Nanna Øland Fabricius, Carl Nel, Kobus Swanepool, Jose Domingos, Sivan Raphaely, Theo Geldenhuys, Matthew Thompson, Kelly Lambe, Anthony Bishop, St John Alexander, Aidan Lithgow, Ian Edmondstone, Willem Huyzers, Koos Dippenaar, Chad Sapire, Juan Dippenaar, Tjaka Erasmus, Hannes Vosloo, Chris Oberem, Jimmy Fell, Gavin Mey
IMDB: The Salvation (2014)
Sponsored Links
Ratings
User Rating:
IMDB Rating:
6.7
Reviews
The A.V. Club

-

The Salvation never come across as a pastiche; the world of the spaghetti Western — that desertscape where filthy gunmen leer into frame and life is punctuated by sadism — doesn't need winks or references to be appreciated, and Levring doesn't offer any.

The Hollywood Reporter

-

As in any classic Western, there are blunt pleasures to be had every time the tables are turned on men in black hats, as well as from direct, threat-loaded dialogue, meaningful looks, geometric arrangements of heroes and villains, and tense hunts for prey that play out both in rugged mountain settings and the tight quarters of buildings.

The Dissolve

-

It's a welcome throwback, moving at a brisk clip and allowing its impressive cast to embody some cherished archetypes.

Village Voice

-

Emphasizing action over the spoken word, The Salvation doesn't break new ground, yet its murderous twists of fate are consistently compelling.

CineVue

-

Nothing quite competes with the blistering opening scene, but The Salvation's cast of characters mean it's never less than a fun watch.
The Salvation (2014)
In 1870s America, a peaceful American settler kills his family's murderer which unleashes the fury of a notorious gang leader. His cowardly fellow townspeople then betray him, forcing him to hunt down the outlaws alone.