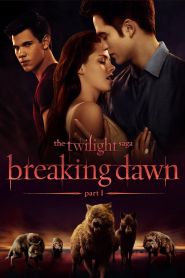 General Information
Glossary: T
Released Year: 2011
Runtime: 117 minutes
Genre: Adventure, Drama, Fantasy, Romance
Directors: Bill Condon
Casts: Kristen Stewart, Robert Pattinson, Taylor Lautner, Ashley Greene, Peter Facinelli, Elizabeth Reaser, Kellan Lutz, Nikki Reed, Jackson Rathbone, Anna Kendrick, Booboo Stewart, Julia Jones, Maggie Grace, Billy Burke, Dakota Fanning, Sarah Clarke, MyAnna Buring, Christian Camargo, Christian Serratos, Michael Welch, Justin Chon, Mackenzie Foy, Casey LaBow, Tyson Houseman, Michael Sheen, Christopher Heyerdahl, Jamie Campbell Bower, Mía Maestro, Alex Rice, Kiowa Gordon, Bronson Pelletier, Alex Meraz, Tinsel Korey, Charlie Bewley, Daniel Cudmore, Ty Olsson, Chaske Spencer, Sienna Joseph, Tanaya Beatty, Swo-wo Gabriel, Brayden Jimmie, Angelo Renai, Ali Faulkner, Carolina Virguez, Sebastião Lemos, Caitlin Mooney-Fu, Stephenie Meyer
IMDB: The Twilight Saga Breaking Dawn – Part 1 (2011)
Sponsored Links
Ratings
User Rating:
IMDB Rating:
4.9
Reviews
USA Today

-

It is in many respects the best installment of the franchise as its stars go from sullen kids to sullen young adults, where their expressions look more natural.

Chicago Sun-Times

-

Absorbing, if somewhat slow-paced, and has without doubt the most blood-curdling scene of live childbirth in a PG-13 movie.

Miami Herald

-

Part 1 does something that no other previous Twilight movie had achieved: This one draws you close and keeps you there.

New York Daily News

-

To outsiders, in fact, Breaking Dawn: Part I will probably look like the weirdest, most expensive chastity commercial ever created. But Meyer's massive fan base will see something else entirely. They'll see a faithful, well-made depiction of the most eventful book in a beloved series. They'll see the actors they adore embodying characters they cherish.

The Hollywood Reporter

-

In the end, given how little goes on in Breaking Dawn - Part 1 despite the major plot points, what you're left with is to gaze at the three leads, all of whom have their constituencies and reasons for being eminently watchable. The only hope is they'll have more to do next time around.
The Twilight Saga Breaking Dawn – Part 1 (2011)
The new found married bliss of Bella Swan and vampire Edward Cullen is cut short when a series of betrayals and misfortunes threatens to destroy their world. Bella soon discovers she is pregnant, and during a nearly fatal childbirth, Edward finally fulfills her wish to become immortal. But the arrival of their remarkable daughter, Renesmee, sets in motion a perilous chain of events that pits the Cullens and their allies against the Volturi, the fearsome council of vampire leaders, setting the stage for an all-out battle.