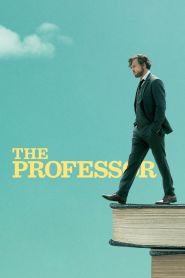 General Information
Glossary: T
Released Year: 2019
Runtime: 90 minutes
Genre: Comedy, Drama
Directors: Wayne Roberts
Writers: Wayne Roberts
Casts: Johnny Depp, Siobhan Fallon Hogan, Michael Kopsa, Ron Livingston, Marilyn Norry, Christine Willes, Danny Huston, Keith MacKechnie, Linda Emond, Rosemarie DeWitt, Zoey Deutch, Dolores Drake, Denalda Williams, Brenda Matthews, Ken Kramer, Devon Terrell, Megan Peta Hill, Kaitlyn Bernard, Odessa Young, Javier Lacroix, Matreya Scarrwener, Debbie Podowski, Paloma Kwiatkowski, Farrah Aviva, Justine Warrington, Dion Riley, Katherine Evans, Maarten Bayliss, Clive Holloway, Rohan Campbell, Carolyn Yonge, Liam Raymond Dib, Robyn Bradley, Bob Phipps
IMDB: The Professor (2019)
Sponsored Links
Ratings
User Rating:
IMDB Rating:
6.8
Reviews
Slant Magazine

-

The film goes down easy because it saves the self-improvement clichés for the homestretch.

The Playlist

-

Despite a tone that oscillates between quirkish and mawkish, it's yet another warmed-over male midlife crisis movie, given supposedly higher stakes because the middle of life will be as far as this male will get.

New York Post

-

Zoey Deutch is fine in a non-demanding role as the requisite starry-eyed female student, and Danny Huston ("Wonder Woman") gives us a softer side as Richard's weepy best friend. But this is, at its core, a one-man show, and given the uncertain future of Depp's career (being axed from the "Pirates of the Caribbean" franchise, for example), it might also have been titled "Johnny Says Goodbye."

RogerEbert.com

-

There's nothing wrong with a little cheese in a message about life, it's just that with The Professor there's nothing more to it.

Los Angeles Times

-

The movie, which comes off strangely wide-eyed about such "outré" things as marijuana and same-sex attraction, evokes some 1970s-era George Segal vehicle as it struggles to pair hip defiance with come-to-Jesus-style pathos, the latter of which provides a few of the film's more compelling moments.
The Professor (2019)
Richard, a world-weary college professor is given a life-changing diagnosis and decides to throw all pretense and conventions to the wind and live his life as boldly and freely as possible with a biting sense of humor, a reckless streak, and a touch of madness.