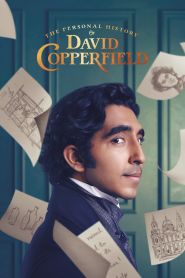 General Information
Glossary: T
Released Year: 2019
Runtime: 119 minutes
Genre: Comedy, Drama
Directors: Armando Iannucci
Casts: Hugh Laurie, Victor McGuire, Benedict Wong, Bronagh Gallagher, Dev Patel, Darren Boyd, Phaldut Sharma, Paul Whitehouse, Tilda Swinton, Anthony Welsh, Nikki Amuka-Bird, Ben Whishaw, Lynn Hunter, Ruby Bentall, Peter Capaldi, Gwendoline Christie, Aneurin Barnard, Anna Maxwell Martin, Peter Singh, Sophie McShera, Morfydd Clark, Divian Ladwa, Matthew Cottle, Daniel Fearn, Tuwaine Barrett, Rosalind Eleazar, Daisy May Cooper, Aimée Kelly, Jairaj Varsani, Ranveer Jaiswal, Rosaleen Linehan
IMDB: The Personal History of David Copperfield (2019)
Sponsored Links
Ratings
User Rating:
IMDB Rating:
6.3
Reviews
Screen Daily

-

The lynchpin of the whole enterprise is a terrific star turn from Dev Patel, who has never been better. The energy and physicality of his performance is a constant delight; a tangle of arms and legs, he plays the knockabout farce with the timing and agility of a Chaplin.

Total Film

-

A fleet-footed and boisterously enjoyable Dickens adaptation that breathes new life into a well-worn story. A winning Dev Patel leads a highly amusing cast.

The Guardian

-

Throughout the film, the cast engage in so many wonderfully measured scenes of mayhem that the fun they're clearly having radiates from the screen.

Variety

-

Iannucci's The Personal History of David Copperfield comes across as a bright and jaunty corrective to the dour and stuffy Dickens adaptations that have come before.

Slant Magazine

-

It's not hard to parallel David/Dickens's head-spinningly intricate descriptors with Iannucci's own prodding, poetically vulgar rhetoric.
The Personal History of David Copperfield (2019)
A fresh and distinctive take on Charles Dickens' semi-autobiographical masterpiece, The Personal History of David Copperfield, set in the 1840s, chronicles the life of its iconic title character as he navigates a chaotic world to find his elusive place within it. From his unhappy childhood to the discovery of his gift as a storyteller and writer, David's journey is by turns hilarious and tragic, but always full of life, colour and humanity.