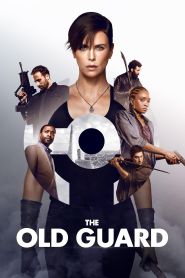 General Information
Glossary: T
Released Year: 2020
Runtime: 124 minutes
Genre: Action, Fantasy
Directors: Gina Prince-Bythewood
Casts: Simon Chandler, Charlize Theron, Joey Ansah, Harry Melling, Chiwetel Ejiofor, Peter Brooke, Peter Basham, Andrei Zayats, Anamaria Marinca, Matthias Schoenaerts, Jorge Leon Martinez, Nadia Niazi, Veronica Ngo, Jimmy Star, Russell Balogh, Jane Fowler, Martyn Mayger, Olivia Ross, Marwan Kenzari, Jill Buchanan, Adam Collins, Adam Collins, Steve Healey, Luca Marinelli, KiKi Layne, Rich Lawton, Mette Towley, Micheal Ward, Adam Basil, Natacha Karam, Obie Matthew, Shala Nyx, Majid Essaidi, Mehdi Lamrini, Aanya Hirdaramani, Jordan Holland, Orlando Seale, Yassine Zeroual, Jill De Quincey, Talal El Moustaghfir, Tuncay Gunes, Chereena Miller, Seema Morar, Oliver Simms, Alfredo Tavares, Rutvig Vaid
IMDB: The Old Guard (2020)
Sponsored Links
Ratings
User Rating:
IMDB Rating:
6.7
Reviews
IndieWire

-

Despite the familiarity, The Old Guard manages to be both very grounded and very entertaining, a marriage of expectations and twists unlike little else the genre has inspired even during its most fruitful times.

The Hollywood Reporter

-

What makes this gripping graphic novel adaptation so distinctive is the trust it places in its audience to stay glued through the quiet, character-building interludes threaded among excitingly varied fight scenes that crescendo in an expertly choreographed showdown.

IGN

-

The story opens the door to a fascinating mythology of ancient warriors and immortality, although things get a little clunky when it comes time to explain how it all works. Still, The Old Guard is well worth watching if you've got an itch for something new.

Screen Rant

-

What The Old Guard lacks in well-paced, tightly plotted story, it more than makes up for with compelling characters and slick, thrilling fight scenes.

USA Today

-

Old Guard feels fresher as a high-minded treatise on mortality and loss than a superhero-y franchise-starter.
The Old Guard (2020)
Four undying warriors who've secretly protected humanity for centuries become targeted for their mysterious powers just as they discover a new immortal.