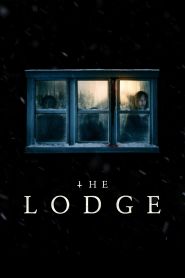 General Information
Glossary: T
Released Year: 2020
Runtime: 108 minutes
Genre: Drama, Horror, Thriller
Directors: Severin Fiala, Veronika Franz
Casts: Richard Armitage, Alicia Silverstone, Riley Keough, Jaeden Lieberher, Katelyn Wells, Lia McHugh, Rebecca Faulkenberry, Danny Keough, Lola Reid
IMDB: The Lodge (2019)
Sponsored Links
Ratings
User Rating:
IMDB Rating:
6.1
Reviews
The Playlist

-

Appropriately frosty and aloof, The Lodge is a meditative plumbing of the darkest parts of the human psyche, our vulnerabilities, and self-doubts and it's these personal fears that resonate loudly.

Consequence of Sound

-

While the cabin seemingly offers a rural respite, the endless snow and the situational horror of it all adds agoraphobic washes to any space. Couple that with captivating uses of grey and silver — seriously, the gradient factor in those two colors here is awe-inspiring by itself — and the dread becomes suffocating.

Screen Daily

-

The longer The Lodge rolls along, the sheer skilfulness of the execution — the precise manipulation of the audience's fears — becomes so impressive that one is tempted to simply succumb to its cold, cruel efficiency.

The A.V. Club

-

An ambitious, expertly crafted, and admittedly kind of ludicrous horror movie.

The Film Stage

-

Once the film wrestles itself from the confines of its spiritual predecessor [Hereditary], The Lodge is able to chew on some truly mind-bending ambiguities that kept me guessing—suspended in relatively effective tension—on what was actually happening.
The Lodge (2019)
When a father is forced to abruptly depart for work, he leaves his children, Aidan and Mia, at their holiday home in the care of his new girlfriend, Grace. Isolated and alone, a blizzard traps them inside the lodge as terrifying events summon specters from Grace's dark past.