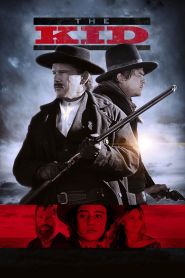 General Information
Glossary: T
Released Year: 2019
Runtime: 100 minutes
Genre: Drama, Western
Directors: Vincent D'Onofrio
Writers: Andrew Lanham
Casts: Rachel Singer, Chris Pratt, Keith Jardine, Vincent D'Onofrio, Ethan Hawke, Dane DeHaan, Adam Baldwin, J. Nathan Simmons, Tait Fletcher, Joe Berryman, Chris Bylsma, Jenny Gabrielle, Stafford Douglas, Douglas Bennett, Merritt C. Glover, Jacob Browne, Howard Ferguson Jr., David Devereaux, David Christian Welborn, Rachel de la Torre, Sarah Murrey, Leila George, Ben Dickey, Jake Schur, MorningStar Angeline, Diana Navarrete
IMDB: The Kid (2019)
Sponsored Links
Ratings
User Rating:
IMDB Rating:
6.0
Reviews
Los Angeles Times

-

Absorbing, well-structured and superbly acted.

Chicago Sun-Times

-

First-time director D'Onofrio has as an admirable visual style, whether we get medium-long-shot takes or intimate close-ups. This is a good-looking period piece film, percolating with top-tier performances.

The Hollywood Reporter

-

The result is very pleasing, even for moviegoers who don't pine for the Western's return, and represents a big step forward in the directing career of D'Onofrio.

The Film Stage

-

We're allowed a peek behind the scenes to witness the emotional toll this lifestyle wrought and realize that what we do is sometimes secondary to what we learn.

Movie Nation

-

I cannot get over how satisfying it is to see Chris Pratt as the heavy.
The Kid (2019)
The story of a young boy who witnesses Billy The Kid's encounter with Sheriff Pat Garrett.