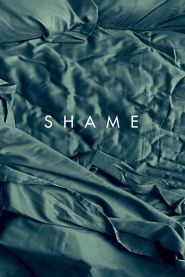 General Information
Glossary: S
Released Year: 2011
Runtime: 100 minutes
Genre: Drama
Directors: Steve McQueen
Writers: Steve McQueen
Casts: Michael Fassbender, Carey Mulligan, James Badge Dale, Nicole Beharie, Alex Manette, Hannah Ware, Anna Rose Hopkins, Elizabeth Masucci, Rachel Farrar, Loren Omer, Lucy Walters, Amy Hargreaves, Marta Milans, Mari-Ange Ramirez, Lauren Tyrrell, Jake Siciliano, Robert Montano, Charisse Bellante, Carl Low, Calamity Chang, Deedee Luxe, Wenne Alton Davis
IMDB: Shame (2011)
Sponsored Links
Ratings
User Rating:
IMDB Rating:
7.2
Reviews
Salon

-

It's first and foremost a visual and sonic symphony, and a Dante-esque journey through a New York nightworld where words are mostly useless or worse.

The Hollywood Reporter

-

Driven by a brilliant, ferocious performance by Michael Fassbender, Shame is a real walk on the wild side, a scorching look at a case of sexual addiction that's as all-encompassing as a craving for drugs.

Variety

-

A mesmerizing companion piece to his 2008 debut, "Hunger," this more approachable but equally uncompromising drama likewise fixes its gaze on the uses and abuses of the human body, as Michael Fassbender again strips himself down, in every way an actor can, for McQueen's rigorous but humane interrogation.

ReelViews

-

It's neither glamorous nor erotic and director Steve McQueen has taken an unflinching and non-judgmental view of sexual addiction in Shame.

Time Out

-

Fassbender and his multifaceted allure helps counteract any thematic or conceptual shakiness, as was the case in McQueen's highly uneven debut, "Hunger." One thing's for sure: McQueen has found his De Niro, and he better keep him close.
Shame (2011)
Brandon is a New Yorker who shuns intimacy with women but feeds his desires with a compulsive addiction to sex. When his wayward younger sister moves into his apartment stirring memories of their shared painful past, Brandon's insular life spirals out of control.