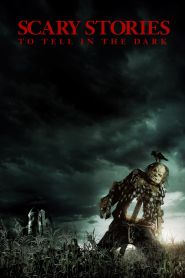 General Information
Glossary: S
Released Year: 2019
Runtime: 108 minutes
Genre: Horror, Thriller
Directors: André Øvredal
Casts: Stephanie Belding, Gil Bellows, Karen Glave, Dean Norris, Kyle Labine, Jane Moffat, Lorraine Toussaint, Mark Steger, Gabriel Rush, Austin Abrams, David Tompa, Michael Garza, Zoe Colletti, Javier Botet, Walter Cronkite, Amanda Smith, Rodrigo Fernandez- Stoll, Austin Zajur, Lyndon Johnson, Natalie Ganzhorn, Kathleen Pollard, Deborah Pollitt, Victoria Fodor, Marie Ward, Troy James, Will Corno, Hume Baugh, Will Carr, Brandon Knox, Anna Fraser, Alex Spencer, Matthew Smith, Daniel Gravelle, Colton Gobbo, Ajanae Stephenson, Richard Nixon
IMDB: Scary Stories to Tell in the Dark (2019)
Sponsored Links
Ratings
User Rating:
IMDB Rating:
6.2
Reviews
IGN

-

The fun and frightful Scary Stories to Tell in The Dark will introduce a new generation to the joy of being scared.

ScreenCrush

-

Scary Stories to Tell in the Dark is drenched with symbolism and layered with ideas about lost innocence and the power of stories — and the power of creating something that resonates with an audience for years and years. I suspect this movie will do exactly that.

TheWrap

-

True to its word, Scary Stories to Tell in the Dark delivers an entrancing thriller that explores the power of narratives with a few screams to boot.

Chicago Tribune

-

The movie's good even when it goes in too many directions at once, because it gets the kids right.

The Globe and Mail (Toronto)

-

At times the film seems like a horrifying Nancy Drew story or a more sophisticated Scooby-Doo episode without the dog and with a face full of spiders.
Scary Stories to Tell in the Dark (2019)
Mill Valley, Pennsylvania, Halloween night, 1968. After playing a joke on a school bully, Sarah and her friends decide to sneak into a supposedly haunted house that once belonged to the powerful Bellows family, unleashing dark forces that they will be unable to control.