Kidnap (2017)
---
A mother (in her Minivan) stops at nothing to recover her kidnapped son.
Other Movies You Might Enjoy
---
Kidnap (2017)
---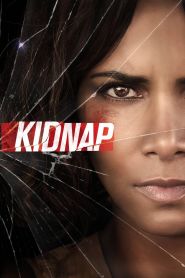 Information
---
Runtime: 95 minutes
Casts:
Halle Berry
,
Lew Temple
,
Ritchie Montgomery
,
Arron Shiver
,
Christopher Berry
,
Lucky Johnson
,
Dana Gourrier
,
Kerry Sims
,
Jason George
,
Molly Conarro
,
Kristin McKenzie
,
Michelle DeVito
,
Patrick Kearns
,
Kurt Krause
,
Sage Correa
,
Chris McGinn
,
Kurtis Bedford
,
Carmella Riley
,
Malea Rose
,
Erica Curtis
,
Andy Wagner
,
Brice Fisher
,
Jennie Ventriss
,
Timothy Fannon
Storyline
---
A mother (in her Minivan) stops at nothing to recover her kidnapped son.
Reviews
---
TheWrap

-

Between Berry's committed performance and the film's brisk cocktail of dread and adrenaline, Kidnap makes for a rousing, if ridiculous, ride.

The Hollywood Reporter

-

Spanish filmmaker Luis Prieto, who directed the 2012 remake of Nicolas Winding Refn's Pusher, adroitly leverages Berry's familiar face and onscreen persona to consistently escalate tension, as DP Flavio Labiano and editor Avi Youabian construct their shots and action sequences to enable her to totally own the screen.

Screen International

-

To be sure, Kidnap is unadulterated B-movie nonsense, but when it's delivered with this level of trashy gusto, the pleasures are plentiful.

Variety

-

The implication is that Berry's character, Karla Dyson, isn't like other parents, and yet, what makes Kidnap so compelling is that she behaves exactly the way you think you might under the same circumstances.

New Orleans Times-Picayune

-

The bottom line is that, while Kidnap isn't without its hiccups, it's another fun bit of Berry badassery -- and certainly better than the film's rocky history to this point might suggest.