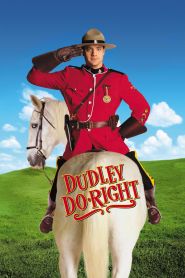 General Information
Glossary: D
Released Year: 1999
Runtime: 77 minutes
Genre: Comedy, Family, Romance
Directors: Hugh Wilson
Writers: Hugh Wilson
Casts: Jack Kehler, Nicole Robert, Anne Fletcher, Corey Burton, Gerard Plunkett, Regis Philbin, Eric Idle, Alfred Molina, C. Ernst Harth, Jennifer Clement, Brendan Fraser, Tony Willett, Sarah Jessica Parker, Adrian Armas, Kevin Blatch, William MacDonald, Alex Rocco, Michal Suchánek, Brant von Hoffman, Louis Mustillo, Jed Rees, Scott Fowler, Rondel Reynoldson, Eric Breker, Don Yesso, Michael Chambers, Erik Hyler, Lance MacDonald, Kathie Lee Gifford, Haig Sutherland, Robert Prosky, Brent Butt, Lisa Ratzin, Jeremy Bergman, Artine Brown, Kevin Mundy, John Destry, Michael McCarty, Oscar Goncalves, Robin Mossley, Dyllan Christopher, Ashley Yarman, Douglas Newell, Rick Poltaruk, Ernie Grunwald, Brian Arnold, Paul Barsanti, Eddie Moore, Jennifer Rockett, Robert Saunders, David Fredericks, Jessica Schreier, Justen Harcourt, Nathan Bennett, Isis Johnson, Art Irizawa, Bryan Anthony, Jennifer Armstrong, Scott Augustine, Linda Bernath, Jeffrey Broadhurst, Dominic Carbone, Kelsey Chace, Amber Funk, Bob Gaynor, Leigh Hilary, Sarah Hofmann, Russ Jones, Eleu Kruse, Jocelyn Peden, Cindi Poe, Erick Kaffka, Gerald Scarr
IMDB: Dudley Do-Right (1999)
Sponsored Links
Ratings
User Rating:
IMDB Rating:
3.9
Reviews
L.A. Weekly

-

This whole movie is fun, and smart too, a fitting tribute to Jay Ward's original cartoons.

Entertainment Weekly

-

The balance of inspired idiocy to hackneyed buffoonery is out of whack.

San Francisco Examiner

-

The needle on the laugh-o-meter barely budges.

Boston Globe

-

Never gets horribly bad, but can't sustain its moments of inspiration either.

Film.com

-

As flat as the brim of a Mountie hat.
Dudley Do-Right (1999)
Based on the 60's-era cartoon of the same name. Royal Canadian Mountie Dudley Do-right is busy keeping the peace in his small mountain town when his old rival, Snidely Whiplash, comes up with a plot to buy all the property in town, then start a phony gold rush by seeding the river with gold nuggets. Can this well-meaning (though completely incompetent) Mountie stop Whiplash's evil plan?