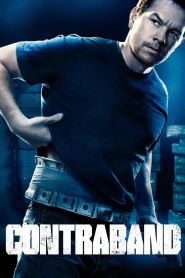 General Information
Glossary: C
Released Year: 2012
Runtime: 109 minutes
Genre: Action, Crime, Drama, Thriller
Directors: Baltasar Kormákur
Casts: Mark Wahlberg, Kate Beckinsale, Ben Foster, Giovanni Ribisi, J.K. Simmons, William Lucking, Diego Luna, Caleb Landry Jones, Robert Wahlberg, Lukas Haas, David O'Hara, Ólafur Darri Ólafsson, Jason Mitchell, Paul LeBlanc, Amber Gaiennie
IMDB: Contraband (2012)
Sponsored Links
Ratings
User Rating:
IMDB Rating:
6.5
Reviews
Entertainment Weekly

-

Contraband, while often grungy and far-fetched, does keep you watching. And in January, that's recommendation enough.

Austin Chronicle

-

Contraband is a tidy little thriller that makes up in execution what it lacks in originality.

Boston Globe

-

I don't know that a lot of Contraband makes sense. But I'm not sure that it has to. The director Baltasar Kormákur carries the movie off with efficiency, brutality, and humor.

Village Voice

-

No one, however, could mistake Contraband for anything but what it is: a shift-job genre movie - not a bad day's work, content to match the blocky trudge of its star rather than attempt panache.

The Hollywood Reporter

-

The lead role of a working class former smuggler who dirties his hands again to save his family fits Mark Wahlberg like a glove.
Contraband (2012)
When his brother-in-law runs afoul of a drug lord, family man Chris Farraday turns to a skill he abandoned long ago – smuggling – to repay the debt. But the job goes wrong, and Farraday finds himself wanted by cops, crooks and killers alike.