Come True (2021)
---
High school student Sarah is at her lowest point when she runs away from home and finds herself with no one to rely on and struggling with recurring nightmares. She chances upon a university sleep study that offers the promise of safety and money, and which also brings her an unexpected friend and confidant in the overseeing scientist Jeremy. But there's something curious about proceedings, and being under observation seems to make Sarah's disturbing dreams even worse. As the darkness begins to close in, it's soon clear that Sarah has unknowingly become the conduit to a horrifying new discovery…
Other Movies You Might Enjoy
---
Come True (2021)
---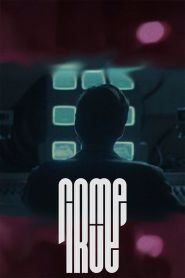 Information
---
Runtime: 105 minutes
Casts:
Landon Liboiron
,
Julia Sarah Stone
,
Chantal Perron
,
Tedra Rogers
,
Caroline Buzanko
,
Orin McCusker
,
Elena Porter
,
Brandon DeWyn
,
Karen Johnson-Diamond
,
Christopher Heatherington
,
Carlee Ryski
,
Austin Baker
Storyline
---
High school student Sarah is at her lowest point when she runs away from home and finds herself with no one to rely on and struggling with recurring nightmares. She chances upon a university sleep study that offers the promise of safety and money, and which also brings her an unexpected friend and confidant in the overseeing scientist Jeremy. But there's something curious about proceedings, and being under observation seems to make Sarah's disturbing dreams even worse. As the darkness begins to close in, it's soon clear that Sarah has unknowingly become the conduit to a horrifying new discovery…
Reviews
---
Paste Magazine

-

Burns conjures horror so vivid and tactile that at any time it feels like it might leap off of the screen and into our own imaginations or, worse, our own lives.

Los Angeles Times

-

In any genre, a distinct filmmaking voice and clever avoidance of cliches earns a closer look; perhaps even more so in the realm of sci-fi/horror. And no spoilers, but where Come True lands is extremely satisfying.

The Guardian

-

As for interpreting what it all means, leave that to Burns's therapist. The flamboyance on display here, though, promises great things.

San Francisco Chronicle

-

Come True should be an exhilarating discovery for anyone it doesn't put to sleep. But even if you do find yourself nodding off a little during this deliberately paced, low-humming, sci-fi horror movie, that means it's working, too.

Slant Magazine

-

The film offers a glimpse of a world where screens are pores in the boundary between dreams and waking life.