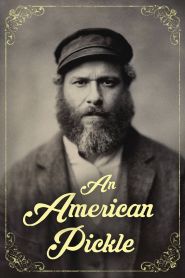 General Information
Glossary: A
Released Year: 2020
Runtime: 88 minutes
Genre: Comedy
Directors: Brandon Trost
Casts: Seth Rogen, Carol Leifer, Fabio Polanco, Alexandre Chen, Tiffany Sander McKenzie, David Flick, Efka Kvaraciejus, Sean Whalen, Jeff Daniel Phillips, Joanna Adler, Peter Kybart, Liz Cackowski, Geoffrey Cantor, Kevin O'Rourke, Jorma Taccone, Adam Ratcliffe, Marsha Stephanie Blake, John Walpole, Michael Weaver, Betsy Sodaro, Sarah Snook, Alex McAtee, Al Nazemian, Molly Evensen, David Mattey, Julie Mun, Jon Donahue, Dino Rende, Jeremy Michael Grey, Nick Arapoglou, Kristin Cochell, Norm Golden, Kurt Braunohler, Havilah Brewster, Paul Castro Jr., Chuck Filipov, Eliot Glazer, Kalen Allen, Alyse Zwick, Dalon Huntington, Darryl Bailey Smith II, Herb Mendelsohn, Adam Dunhoff, Mark Diamond, Leib Cohen, Tim Robinson, Quinta Brunson, Raymond Neil Hernandez, Ian Poake, Charles Rogers, Jess Stark, Amy Marsalis, Paul Monte Jr., Allan Snyder, Francis Capone, Dionysius Akeem, Emily Austin, Trenton Hudson, Mike Ancas, Estes Tarver
IMDB: An American Pickle (2020)
Sponsored Links
Ratings
User Rating:
IMDB Rating:
5.7
Reviews
Chicago Tribune

-

This one's more than one kind of comedy, too. It's a sweet yet nicely vinegary immigration fable; a deadpan fantasy; and a tale of two Brooklyns, one (1920) a repository of rat-infested factories and Eastern European Jewish immigrants, the other (2020) the gentrified land of their progressive, pea milk-drinking great-grandchildren.

The Globe and Mail (Toronto)

-

While Rich's script misses a few trickier opportunities to further dig into questions of religion and history – Herschel sleeps his way through the entirety of the Second World War, yet there's never any discussion of how the Holocaust has irrevocably changed the world he wakes up in – An American Pickle is a movie that your bubbe will love.

Observer

-

An American Pickle uses arguably the dumbest concept imaginable to tell a surprisingly tender story about intergenerational pain, legacy, family, forgiveness, American division, Jewish heritage and the importance of family roots.

The Hollywood Reporter

-

An American Pickle is neither the most substantial nor the most sophisticated comedy, but its soulful sweetness outweighs its flaws.

IGN

-

All in all, An American Pickle is a solidly entertaining comedy. Its oddball conceit dares audiences to take the plunge, and Seth Rogen rewards them with Herschel, who is bold, thrilling, and a little bit bonkers.
An American Pickle (2020)
An immigrant worker at a pickle factory is accidentally preserved for 100 years and wakes up in modern day Brooklyn. He learns his only surviving relative is his great grandson, a computer coder who he can't connect with.