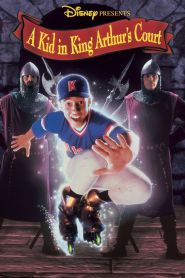 General Information
Glossary: A
Released Year: 1995
Runtime: 89 minutes
Genre: Adventure, Comedy, Family, Fantasy, Sci-Fi
Directors: Michael Gottlieb
Writers: Robert L. Levy, Michael Part
Casts: Daniel Craig, Kate Winslet, Thomas Ian Nicholas, Art Malik, Paloma Baeza, Joss Ackland
IMDB: A Kid in King Arthur's Court (1995)
Sponsored Links
Ratings
User Rating:
IMDB Rating:
4.7
Reviews
Chicago Sun-Times

-

Kids 6 to 9 years old will probably enjoy this fare, but as a Hollywoodized classic, it doesn't quite wear the crown. [11 Aug 1995, p.41]

Entertainment Weekly

-

Watered-down versions of once-winning formulas, with recycled charms best suited to snowbound preteens.

TV Guide Magazine

-

Lame and surprisingly awkward from start to finish.

Washington Post

-

Because of the square, lackluster way that director Michael Gottleib has staged his material, the whole production seems sort of limp and perfunctory.

Variety

-

Run-of-the-mill modern retelling in which a schnooky kid is transported to days of yore to revivify the glory of Camelot. But the juvenilization of the hero turns into an ill-fitting concept that unbalances an already fragile fantasy.
A Kid in King Arthur's Court (1995)
A Southern California kid named Calvin Fuller is magically transported to the medieval kingdom of Camelot through a crack in the ground caused by an earthquake. Once there, he learns he was summoned by the wizard Merlin, who needs Calvin to save Camelot. Using dazzling modern inventions, can Calvin help King Arthur retain his crown and thwart the evil Lord Belasco?