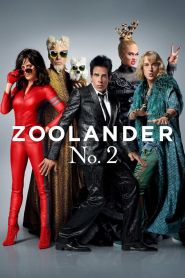 General Information
Glossary: Z
Released Year: 2016
Runtime: 100 minutes
Genre: Comedy
Directors: Ben Stiller
Writers: Ben Stiller, Justin Theroux, John Hamburg, Nicholas Stoller
Casts: Ólafur Darri Ólafsson, Ben Stiller, Owen Wilson, Will Ferrell, Willie Nelson, Katie Couric, Penélope Cruz, John Malkovich, Andy Dick, Andy Dick, Kristen Wiig, Milla Jovovich, Benedict Cumberbatch, Justin Theroux, Alexander Skarsgård, Lewis Hamilton, Billy Zane, Susan Sarandon, Haruhiko Yamanouchi, Nazanin Boniadi, Trudie Styler, Dov Markowich, Christine Taylor, Fred Armisen, Olivia Munn, Christina Hendricks, Natalie Morales, Katy Perry, Justin Bieber, Jerry Stiller, Nathan Lee Graham, Tommy Hilfiger, Lenny Kravitz, Lenny Kravitz, Woodrow Asai, Amy Stiller, Mitch Winston, Kiefer Sutherland, Demi Lovato, Joe Jonas, Joe Jonas, Kanye West, Kim Kardashian, Kristen Fick, Karlie Kloss, Jourdan Dunn, Matt Lauer, Skrillex, Marc Jacobs, Jon Daly, Mădălina Diana Ghenea, Don Lemon, Sting, Romuald Klos, Moshe Kasher, M.C. Hammer, Kyle Mooney, Susan Boyle, Beck Bennett, Soledad O'Brien, Joe Scarborough, Rakim Mayers, Marko Caka, Doris McCarthy, Aly Mang, Cyrus Arnold, Ariana Grande, Anna Wintour, Naomi Campbell, Neil deGrasse Tyson, Kate Moss, Johnny Weir, Ana Beatriz Barros, Mika, Alexander Wang, Valentino, Christine Amanpour, Jane Pauley, Charlotte Townsend, Fabiano Di Leo, Mamy Camara, Antonio Te Maioha, Yama, Christine Thollefsen, Fran Mills, Pierpaolo Piccioli, Niccolò Senni, Giordana Pieri, Olivier Langhendries, Antonio Calalani, Alexander Schuster, Bha Diop, Taigen Kawabe, Yuki Tsuji, Kohhei Matsuda, Monchhan Monna, Franca Sozzani, Jérôme Jarre, Eleonora Carisi, Diane Pernet, Leila Yavari, Thiago Macedo, Maki Besea, Elettra Capuano, Gionata Curreri, Elga Enardu, Serena Enardu, Sissi Hou, Orlando Orfeo, Lucia Guzzardi, Martin Saints, Davide Clivio, Kelly Aaron, Christopher Cagle, Alan Cappelli Goetz, Clinton Clark, Marisol Correa, Carlijn de Jong, Antony Hagopian, Ray Hounsell, Dorry Marie, Justin McGriff, Josh Ostrovsky, Skye Stracke, Eugenia Tempesta, Jim Lehrer, Christiane Amanpour, Caroline Valencia
IMDB: Zoolander 2 (2016)
Sponsored Links
Ratings
User Rating:
IMDB Rating:
4.7
Reviews
Time Out London

-

Mostly, Zoolander 2 hits the mark with style. Just don't expect anything too deep.

The Guardian

-

There are always some laughs to be had here, and Ben Stiller's couture legend now has an endearingly muppety look.

The Telegraph

-

It's fun to see Zoolander once more. It seems unlikely that the premise could ever sustain a third film, but if this is Derek's swan song then he leaves amid a flurry of feathers and bustle – surely all a male model could wish for.

Total Film

-

More Blue Steel than Magnum, this is a perfectly serviceable sequel, but dogged by repetition, it lacks the original's speed and sizzle.

Entertainment Weekly

-

Zoolander No. 2 is embarrassing, lazy, and aggressively unfunny. The only good news is that at the pace the franchise is moving, we won't get Zoolander 3 until 2030.
Zoolander 2 (2016)
Derek and Hansel are modelling again when an opposing company attempts to take them out from the business.