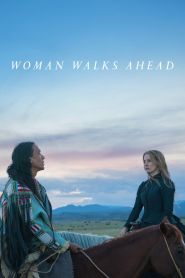 General Information
Glossary: W
Released Year: 2018
Runtime: 103 minutes
Genre: Biography, Drama, History, Western
Directors: Susanna White
Casts: Chaske Spencer, Sam Rockwell, Ciarán Hinds, Rachel Singer, David Midthunder, Brenda Wehle, Jessica Chastain, Michael Nouri, Rulan Tangen, Boots Southerland, Luce Rains, Louisa Krause, Bill Camp, Richard Beal, Jacob Browne, Lyle DeRose, Claire Weinstein, Philip David Pickard, Michael Greyeyes, Rod Rondeaux, Rodrigo Tactaquin, Stephen Conn, Rick Tadra, Willy RunsAbove, Robert Mirabal, Monika Crowfoot, Robert Moreno Sr., Ben Ziegler, Ben Black Bear, Andersen Kee, Cosme Duarte, Debbie Black Lance, Makayah Starley Crowfoot, Sharon Anne Henderson, Lyle Sandoval, Kindall Charters, Susan Conklin, David Hight, Josh Outzen, Rip Lowe, Manny Greenfield, Andrea Good, Denita Wolf, Tami Nichols Reilly, Joleen Baughman, Rachel de la Torre
IMDB: Woman Walks Ahead (2017)
Sponsored Links
Ratings
User Rating:
IMDB Rating:
6.4
Reviews
The Playlist

-

It's the kind of smoothly rounded, edgeless historical drama that's built for maximum appeal, with a broad perspective and an easy to digest tone. Well-crafted and ably told, this is a film that's wholly respectable though not particularly memorable, but still manages to connect with its earnest good intentions and desire to please.

Screen International

-

Woman Walks Ahead is a story of defying expectations, finding common ground and gaining knowledge.

The Guardian

-

Woman Walks Ahead is a solidly crafted and well shot, if basically unchallenging film.

The A.V. Club

-

Despite the sensitivity of its storytelling, and Chastain's career-defining passion for playing headstrong, independent women like Mrs. Weldon, it also never really comes to life.

The Hollywood Reporter

-

Despite the estimable talent on hand both behind and in front of the camera, the story never comes to convincing life and doesn't, in the end, have anywhere particularly surprising or interesting to go.
Woman Walks Ahead (2017)
In 1890, Catherine Weldon, a painter from New York, travels to North Dakota to paint a portrait of Sitting Bull and becomes involved in the struggle of the Lakota people to get the Government respects their rights over the land where they live.