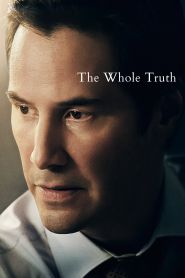 General Information
Glossary: T
Released Year: 2016
Runtime: 93 minutes
Genre: Drama, Thriller
Directors: Courtney Hunt
Writers: Nicholas Kazan
Casts: James Belushi, Mattie Liptak, Keanu Reeves, Ritchie Montgomery, Lara Grice, Gabriel Basso, Renée Zellweger, Geraldine Glenn, Christopher Berry, Gugu Mbatha-Raw, Lucky Johnson, John L. Armijo, Jason Kirkpatrick, Cynthia LeBlanc, Elton LeBlanc, Gus Rhodes, Jackie Tuttle, Thomas Francis Murphy, Dana Gourrier, Carl Singleton, Nicole Barré, John C. Klein, Lisa Raziano, Sean Bridgers, Jon Arthur, Bob Walker, Jim Klock, Sadarias Harrell, Samantha Beaulieu, Jodi Lyn Brockton, Jerome Andries, Michael D. Anglin, Sean Beck, Tearyn Belanger, Kina Dach'e Bullock, Michelle DeVito, Patrick Kearns, Justin Lebrun, Tracy B. Mann, Chris Angerdina, Lyndsay Kimball, Nazeema Bartek, Ryan Grego, Wes Cannon, Jeff Grays, Barry Smith, Larry McGhee, Chauntrell Shelby, Mac Alsfeld, Genevieve Grogan, Tamika Shanell Johnson, Donald M. Krause, Susie Labry, Jamara Laster, Scott Everett Nichols, Maritta Viola Sattelmaier, Jesse Yarborough
IMDB: The Whole Truth (2016)
Sponsored Links
Ratings
User Rating:
IMDB Rating:
6.2
Reviews
Village Voice

-

This engaging courtroom drama aces the trick of grounding its ludicrousness in a convincing facsimile of reality.

TheWrap

-

The Whole Truth stands out within its evergreen genre for the largely unsensational manner in which it's presented. Hunt follows actual courtroom procedures more closely than most similar movies...which makes the eventual revelations feel earned.

The A.V. Club

-

The Whole Truth is a moderately clever, reasonably entertaining courtroom drama, which is only a problem given the talent involved with bringing something this middle-of-the-road to the screen.

The Hollywood Reporter

-

Everyone is clearly hiding something. But more pressing than the mystery of Mike's silence and his parents' toxic relationship is the sense of a missed opportunity that permeates the movie, sapping its final twist of the solar-plexus wallop it should have delivered.

Slant Magazine

-

The filmmakers are so disengaged from the psyches of its characters that The Whole Truth ultimately plays as little more than the cinematic equivalent of a trashy airport novel that will grip you in the moment before it dissolves from memory immediately afterward.
The Whole Truth (2016)
A defense attorney works to get his teenage client acquitted of murdering his wealthy father.