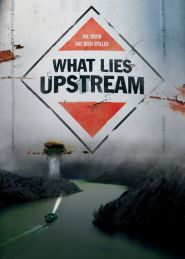 General Information
Glossary: W
Released Year: 2017
Runtime: 89 minutes
Genre: Documentary, Mystery
Directors: Cullen Hoback
Writers: Cullen Hoback
Casts: Erin Brockovich, Martin Riese
IMDB: What Lies Upstream (2017)
Sponsored Links
Ratings
User Rating:
IMDB Rating:
8.2
Reviews
Los Angeles Times

-

By acknowledging what isn't known about drinking water, but what should be illuminated about the mechanism behind it, What Lies Upstream proves an exemplary piece of advocacy filmmaking. Outrage is a given, but more urgently, you're left wanting to learn more.

The Hollywood Reporter

-

At first, the writer-director's onscreen presence feels like an unnecessary distraction, and it could certainly be pared down. But as his interviews push deeper into the situation — and its overlap with the water crisis in Flint, Michigan — his investigative methods and congenial manner of confrontation prove productive, the results compelling and revelatory.

Variety

-

What Lies Upstream is a quietly devastating documentary that's all the more attention-grabbing for being such a scrupulously restrained and slickly polished piece of work.

The New York Times

-

Is "What Lies Upstream" persuasive in all respects? No. Will it make you think twice about what's gone unnoticed in your tap water? Absolutely.
What Lies Upstream (2017)
In this detective story, filmmaker Cullen Hoback investigates the largest chemical drinking water contamination in a generation. But something is rotten in state and federal regulatory agencies, and through years of persistent journalism, we learn the shocking truth about what's really happening with drinking water in America.