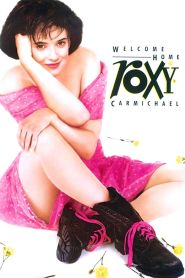 General Information
Glossary: W
Released Year: 1990
Runtime: 95 minutes
Genre: Comedy, Drama
Directors: Jim Abrahams
Writers: Karen Leigh Hopkins
Casts: Beth Grant, Carla Gugino, Terrence Evans, Ron Perkins, Stephen Tobolowsky, Angela Paton, Winona Ryder, Frances Fisher, Jeff Daniels, Rob King, Heidi Swedberg, Charlie Holliday, Vince Trankina, Mark Arnott, Janet Graham, Graham Beckel, Micole Mercurio, Thomas Wilson Brown, Kevin Skousen, Sachi Parker, Robin Thomas, Laila Robins, Dinah Manoff, Jim Pirri, Hal Havins, Judith Saunders, Carl Steven, Robby Kiger, Stephen Burrows, Nada Despotovich, John Short, Joe Nesnow, Rocky Krakoff, Joan McMurtrey, Valerie Landsburg, Rhonda Aldrich, Ava Fabian, Daniel Fekete, Patrick McCollough, Linda Cox, John C. Moskoff, Hank Underwood, Raymond Hanis, Tiffany Reinbolt, Amy Moore Davis, Ron Marlin Jr., Eugene Farrington, Peter Strong, Frank Milewski, Jennifer Loesch, Laura Loesch, Meg Harrington, Louise Yaffe, Eleanor Schiff, Damion Dietz, Karen Musette, Richard Roylance, Joseph Cocuzzo, Joanne Cocuzzo, Nancy Abrahams, Joseph Abrahams, Jamie Abrahams
IMDB: Welcome Home, Roxy Carmichael (1990)
Sponsored Links
Ratings
User Rating:
IMDB Rating:
5.9
Reviews
The New York Times

-

Though ''Roxy Carmichael'' is never as fresh or powerful as it might have been, it is a sweetly engaging film in the Barry Levinson school: just when you think it might fall into a bottomless pit of sentimentality, it stops short.

Entertainment Weekly

-

An offbeat pic pointlessly oversaturated with grating characters who look like they got lost on their way to a John Waters fan club convention.

Variety

-

Fans of Winona Ryder will definitely want to catch her in an offbeat role as the town rebel in this teen-oriented smalltown saga; unfortunately, the rest of the production doesn't quite match up.

Washington Post

-

Where the movie sabotages her, though, is by insisting that all she really wants is to be like everyone else.

Chicago Sun-Times

-

The movie sinks into contrived plot manipulation.
Welcome Home, Roxy Carmichael (1990)
Movie star Roxy Carmichael is abandoning the bright lights of Hollywood, Calif. and returning to her small Ohio hometown -- at least long enough to dedicate a city building. And now the whole town of Clyde is bracing for Carmichael's return, most of all her now-married old flame Denton Webb and troubled teen Dinky Bossetti. An orphan with few friends, Dinky is convinced that Carmichael is her birth mother, and that the actress will reclaim her when she returns.