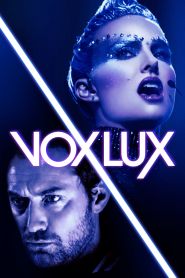 General Information
Glossary: V
Released Year: 2018
Runtime: 114 minutes
Genre: Drama, Music
Directors: Brady Corbet
Casts: Jude Law, Jennifer Ehle, Daniel London, Natalie Portman, Willem Dafoe, Matt Servitto, Maria Dizzia, Christopher Abbott, Raffey Cassidy, Meg Gibson, Stacy Martin, Candace M. Smith, Micheál Richardson, Leslie Silva, Celia Rowlson-Hall
IMDB: Vox Lux (2018)
Sponsored Links
Ratings
User Rating:
IMDB Rating:
6.1
Reviews
CineVue

-

With Vox Lux, Corbet has delivered a towering film, a unique uncompromising vision that reveals the darkness on the edge of town that lurks in the depths of the spotlight. It's funny, thrilling, deadly serious and achieves genuine depth.

The Telegraph

-

All-pervasive millennial unease – the sense the world no longer works as it used to, or should – is Vox Lux's plangent root-position chord, and the film offers no easy cure – beyond Celeste's genuinely great, and Gaga-like, music.

The Film Stage

-

Corbet's second feature owes a debt or two to filmmakers reveling in provocation, but it is no doubt the work of a daring original.

The Hollywood Reporter

-

Corbet's high-caliber melodrama combines food for thought with sense-blitzing spectacle. Between screaming tantrums and booming anthems, it leaves us with a nagging sense that history never quite repeats itself, but sometimes rhymes. Usually to a thumping disco beat.

Screen International

-

Vox Lux is intellectually charged spectacle, with one foot in the Euro-art tradition and the other ankle-deep in the pop zeitgeist.
Vox Lux (2018)
In 1999, teenage sisters Celeste and Eleanor survive a seismic, violent tragedy. The sisters compose and perform a song about their experience, making something lovely and cathartic out of a catastrophe - while also catapulting Celeste to stardom. By 2017, Celeste is a mother to a teenage daughter of her own and is struggling to navigate a career fraught with scandals when another act of terrifying violence demands her attention.