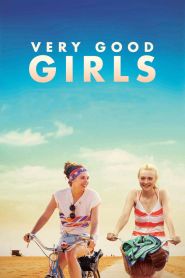 General Information
Glossary: V
Released Year: 2013
Runtime: 91 minutes
Genre: Drama, Romance
Directors: Naomi Foner Gyllenhaal
Writers: Naomi Foner Gyllenhaal
Casts: Dakota Fanning, Demi Moore, Peter Sarsgaard, Clark Gregg, Richard Dreyfuss, Ellen Barkin, Kiernan Shipka, Clare Foley, Elizabeth Olsen, Boyd Holbrook, Owen Campbell, Roslyn Curry
IMDB: Very Good Girls (2013)
Sponsored Links
Ratings
User Rating:
IMDB Rating:
6.0
Reviews
Slant Magazine

-

Most disheartening is how the female leads aren't given ample space to develop as dynamic characters beyond the most urgent confines of the script's scenarios.

The A.V. Club

-

The casting isn't all together unconvincing: Olsen and Fanning's collective ability to project intelligence beyond their years works both ways, allowing them to play both precocious youths and youthful adults. But Very Good Girls catches them in between those stages, and the effect isn't evocative so much as muddled.

The New York Times

-

You can only imagine how much stronger the movie might have been had it fleshed out subsidiary dramas whose outlines are barely discernible.

Los Angeles Times

-

Despite a finely wrought lead performance by Dakota Fanning, the drama feels more like the stuff of a mild — and dated — YA novel than an involving exploration of female experience.

New York Daily News

-

The only real reason to see it is for a luminous leading turn from Dakota Fanning as Brooklyn teen Lilly.
Very Good Girls (2013)
Two New York City girls make a pact to lose their virginity during their first summer out of high school. When they both fall for the same street artist, the friends find their connection tested for the first time.