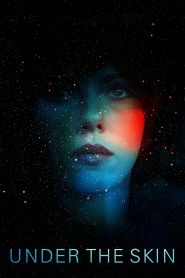 General Information
Glossary: U
Released Year: 2014
Runtime: 108 minutes
Genre: Drama, Sci-Fi, Thriller
Directors: Jonathan Glazer
Casts: Scarlett Johansson, Paul Brannigan, Scott Dymond, Kryštof Hádek, Michael Moreland, Jeremy McWilliams, Lynsey Taylor Mackay, Dougie McConnell, Kevin McAlinden, D. Meade, Andrew Gorman, Joe Szula, Roy Armstrong, Alison Chand, Ben Mills, Oscar Mills, Lee Fanning, Marius Bincu, Stephen Horn, Adam Pearson, May Mewes, Gerry Goodfellow, Dave Acton, Jessica Mance
IMDB: Under the Skin (2013)
Sponsored Links
Ratings
User Rating:
IMDB Rating:
6.3
Reviews
The Guardian

-

Under the Skin is perhaps best viewed as an icy parable of love, sex and loneliness.

The Telegraph

-

Glazer's astonishing film takes you to a place where the everyday becomes suddenly strange, and fear and seduction become one and the same.

Time Out London

-

It's an intoxicating marvel, strange and sublime: it combines sci-fi ideas, gloriously unusual special effects and a sharp atmosphere of horror.

Total Film

-

You may not be sure what you've seen, but you've sure seen something. With neither a petticoat nor a wideboy in sight, this is one of the most original and exciting British movies in some time.

Film.com

-

Under the Skin is a deliberately oblique piece of work that prizes rhythms and textures above hows and whys.
Under the Skin (2013)
A seductive alien prowls the streets of Glasgow in search of prey: unsuspecting men who fall under her spell.