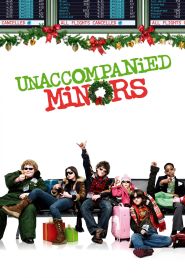 General Information
Glossary: U
Released Year: 2006
Runtime: 90 minutes
Genre: Comedy, Family
Directors: Paul Feig
Writers: Jacob Meszaros, Mya Stark
Casts: Dave Allen, David Koechner, Wayne Federman, Steve Bannos, B. J. Novak, Kristen Wiig, Rob Corddry, Conrad E. Palmisano, Rob Riggle, Mindy Kaling, Nick Thune, Al Roker, Tony Hale, Lewis Black, Brett Kelly, Jim Wilkey, Cedric Yarbrough, Gia Mantegna, Wilmer Valderrama, Gary Morgan, Ben Falcone, Kevin McDonald, Paget Brewster, Lauren McKnight, Sandra Tsing Loh, Thomas Conroy, Bruce McCulloch, Tyler James Williams, Jessica Walter, Micaela Nelligan, Darren Ewing, Stephen Liska, Stan Ellsworth, Mark McKinney, Heather Beers, Quinn Shephard, Dyllan Christopher, Dominique Saldaña, Michelle Sandler, Allie Mac Kay, Michael Maiello, Annette Wright, Noah Bastian, Shareece Pfeiffer, Joe Lookinland, Brooks Bedore, Lerin Porter, Hayden Holbrook, Benjamin Ho, Tyler Scott Drewes, Kim W. Powell, Haley Fife, Alisa Taylor, Ana Queren Seabra, Mallory Bouchard
IMDB: Unaccompanied Minors (2006)
Sponsored Links
Ratings
User Rating:
IMDB Rating:
5.3
Reviews
Variety

-

It's a crowdpleaser -- at least for crowds aged about 6 to 12.

Entertainment Weekly

-

Feig does wring out a few fleeting fun/heartfelt moments from the minors, and the movie's Christmas treacle is smoother than "Santa Clause 3's." But anyone old enough to go see this without a parent or guardian will have seen it all before.

Seattle Post-Intelligencer

-

Black's apoplectic fits and sardonic rants are strictly a bonus for the parents dragged along for the adolescent shenanigans.

The Hollywood Reporter

-

A little charm and inventiveness would have gone a long way to tone down some of the picture's more obnoxious impulses.

The A.V. Club

-

The film is too busy hurling its cast from one labored slapstick setpiece to another to loosen up and allow them to have fun or be spontaneous.
Unaccompanied Minors (2006)
Five disparate kids snowed in at the airport on Christmas Eve learn some lessons about friendship when they launch a bid to get back to their families and outsmart a disgruntled airport official who wants to keep them grounded.