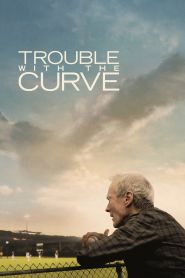 General Information
Glossary: T
Released Year: 2012
Runtime: 111 minutes
Genre: Drama
Directors: Robert Lorenz
Casts: Justin Timberlake, Peter Hermann, Matthew Lillard, Clint Eastwood, Scott Eastwood, Tom Nowicki, Rus Blackwell, Bob Gunton, Jack Gilpin, Matt Bush, George Wyner, John Goodman, Kenny Alfonso, Patricia French, Chelcie Ross, Amy Adams, Josh Warren, Clayton Landey, Darren Le Gallo, Robert Patrick, Brian F. Durkin, Bart Hansard, Ed Lauter, Polly Mitchell Giles, Joe Massingill, Jay Galloway, James Patrick Freetly, Norma Alvarez, Raymond Anthony Thomas, Seth Meriwether, Julia Walters, Tyler Silva, Matthew Brady, Jackie Prucha, Ricky Muse, Tom Dreesen, Carla Fisher, Sammy Blue, Nathan Wright, Ryan Patrick Williams, Xavier Floyd, Bud Selig, Cara Mantella, Lauren Henneberg, Jennifer Baskette-Ridings, Karen Ceesay
IMDB: Trouble with the Curve (2012)
Sponsored Links
Ratings
User Rating:
IMDB Rating:
6.8
Reviews
Boxoffice Magazine

-

Clint Eastwood and a superb cast hit it out of the park in Trouble With The Curve, a great entertainment filled with heart, humor, family drama and fantastic acting.

The Hollywood Reporter

-

Eastwood is vastly entertaining as an old-fashioned scout who disdains computers and fancy statistical charts in favor of his own time-tested instincts.

Variety

-

A defiantly analog rejoinder to last year's tech-savvy baseball drama, "Moneyball," Robert Lorenz's square but sturdy directing debut rests on the wonderfully spiky chemistry between Eastwood and Amy Adams.

Chicago Sun-Times

-

Trouble With the Curve isn't a great sports film, like Eastwood's "Million Dollar Baby" (2004). But it's a superior entertainment, moving down somewhat predictable paths with an authenticity and humanity that appeals.

Village Voice

-

Here is the irony: Trouble With the Curve embodies all of the values it espouses - it is an old-fashioned, proficient, amiable, and decent movie - but it has no instinct.
Trouble with the Curve (2012)
Slowed by age and failing eyesight, crack baseball scout Gus Lobel takes his grown daughter along as he checks out the final prospect of his career. Along the way, the two renew their bond, and she catches the eye of a young player-turned-scout.