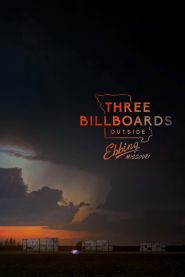 General Information
Glossary: T
Released Year: 2017
Runtime: 115 minutes
Genre: Crime, Drama
Directors: Martin McDonagh
Writers: Martin McDonagh
Casts: Caleb Landry Jones, Sam Rockwell, Zeljko Ivanek, Kathryn Newton, John Hawkes, Woody Harrelson, Frances McDormand, Nick Searcy, Amanda Warren, Peter Dinklage, Abbie Cornish, Brendan Sexton III, Kerry Condon, Christopher Berry, Lucas Hedges, William J. Harrison, Jerry Winsett, Clarke Peters, Sandy Martin, Michael Aaron Milligan, Darrell Britt-Gibson, Samara Weaving, Riya May Atwood, Selah Atwood, Malaya Rivera Drew, Alejandro Barrios, Jason Ledford, Gregory Nassif St. John, Allyssa Barley, Eleanor Threatt Hardy
IMDB: Three Billboards Outside Ebbing, Missouri (2017) - IMDB
Sponsored Links
Ratings
User Rating:
IMDB Rating:
8.2
Reviews
The Guardian

-

Those familiar with McDonagh's work will be unsurprised to learn that Three Billboards is a bold and showboating affair, robustly drawn and richly written; a violent carnival of small-town American life. Yet it has a big, beating heart, even a rough-edged compassion for its brawling inhabitants.

The Telegraph

-

It all makes for soaringly satisfying viewing, yet the satisfaction comes from blistering performances and virtuosic screenwriting, and absolutely nothing else.

IndieWire

-

Not only is Three Billboards Outside of Ebbing, Missouri the director's most accomplished film yet, it's also his most compassionate.

The Playlist

-

What immediately comes to the forefront is that McDonagh has choreographed an almost impossible feat of a brutally dark comedy that, thanks to both Rockwell and McDormand, elicits an emotional response you simply don't see coming.

The Hollywood Reporter

-

While the film continues almost throughout to generate great whoops of shocking laughter, it's the notes of genuine sorrow, compassion and contrition that resonate.
Three Billboards Outside Ebbing, Missouri (2017)
After seven months have passed without a culprit in her daughter's murder case, Mildred Hayes makes a bold move, painting three signs leading into her town with a controversial message directed at Bill Willoughby, the town's revered chief of police. When his second-in-command Officer Jason Dixon, an immature mother's boy with a penchant for violence, gets involved, the battle between Mildred and Ebbing's law enforcement is only exacerbated.