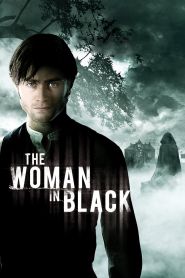 General Information
Glossary: T
Released Year: 2012
Runtime: 95 minutes
Genre: Drama, Horror, Thriller
Directors: James Watkins
Casts: Roger Allam, Ciarán Hinds, Daniel Radcliffe, Janet McTeer, Liz White, Tim McMullan, Jessica Raine, Daniel Cerqueira, Shaun Dooley, Mary Stockley, David Burke, Sophie Stuckey, Misha Handley, Aoife Doherty, Victor McGuire, Alexia Osborne, Alisa Khazanova, Ashley Foster, Sidney Johnston, Alfie Field, Cathy Sara, Emma Shorey, Molly Harmon, Ellisa Walker-Reid, Lucy May Barker, Indira Ainger, Andy Robb
IMDB: The Woman in Black (2012)
Sponsored Links
Ratings
User Rating:
IMDB Rating:
6.4
Reviews
Chicago Sun-Times

-

Not since young Hutter arrived at Orlok's castle in "Nosferatu" has a journey to a dreaded house been more fearsome than the one in The Woman in Black.

Chicago Tribune

-

The film, a handsome nerve-jangler co-produced under the storied Hammer horror banner, amps up the scares without turning them into something completely stupid. Success!

Variety

-

Helmer James Watkins ("Eden Lake") and scripter Jane Goldman judiciously combine moves from the classic scare-'em-ups with new tricks from recent J-horror pictures to retell Susan Hill's oft-adapted Victorian gothic pastiche.

The New York Times

-

Less gore is more here, and what a relief. The Woman in Black isn't especially scary, but it keeps you on edge, and without the usual vivisectionist imagery.

Chicago Reader

-

Director James Watkins (Eden Lake) treats the material with surprising reverence, generating good clean scares from atmosphere and character revelations rather than shock editing or gore.
The Woman in Black (2012)
The story follows a young lawyer, Arthur Kipps, who is ordered to travel to a remote village and sort out a recently deceased client's papers. As he works alone in the client's isolated house, Kipps begins to uncover tragic secrets, his unease growing when he glimpses a mysterious woman dressed only in black. Receiving only silence from the locals, Kipps is forced to uncover the true identity of the Woman in Black on his own, leading to a desperate race against time when he discovers her true identity.