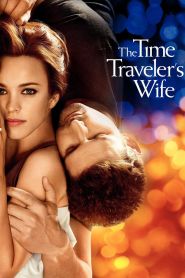 General Information
Glossary: T
Released Year: 2009
Runtime: 107 minutes
Genre: Drama, Fantasy, Romance, Sci-Fi
Directors: Robert Schwentke
Casts: Rachel McAdams, Eric Bana, Jean Yoon, Arliss Howard, Ron Livingston, Stephen Tobolowsky, Alex Ferris, Jan Caruana, Michelle Nolden, Dan Duran, Bart Bedford, Tatum McCann, Brooklynn Proulx, Philip Craig, Paul Francis, Brian Bisson, Maggie Castle, Fiona Reid, Katherine Trowell, Esther Jun, Esther Jun, Craig Snoyer, Carly Street, Romyen Tangsubutra, Mario Tufino, Shawn Storer, David Talbot, James Lafazanos, Kenner Ames, Alison MacLeod, Hailey McCann, Donald Carrier, Duane Murray, Jon Bruno
IMDB: The Time Traveler's Wife (2009)
Sponsored Links
Ratings
User Rating:
IMDB Rating:
7.1
Reviews
ReelViews

-

The book is richer, but this is a solid, endearing telling of the same essential story, and is well worth the price of admission for those who appreciate romantic fantasy.

Miami Herald

-

The movie is slightly more sappy, and the characters are necessarily less fleshed out than they are in Audrey Niffenegger's dazzling novel, but neither shortcoming detracts from the film's appeal.

Variety

-

May not make a lick of sense, but it does make for fairly irresistible nonsense.

Entertainment Weekly

-

Bana and McAdams are sweet together, with matching dimples and starry eyes, and we grow eager to see them remain in the same place. In the end, that's all there is to the movie, really. It's a time-travel fantasy in search of a cozy love seat.

Chicago Sun-Times

-

The warmth of the actors makes it surprisingly tender, considering the premise that is blatantly absurd. If you allow yourself to think for one moment of the paradoxes, contradictions and logical difficulties involved, you will be lost. The movie supports no objective thought.
The Time Traveler's Wife (2009)
Due to a genetic disorder, handsome librarian Henry DeTamble involuntarily zips through time, appearing at various moments in the life of his true love, the beautiful artist Clare Abshire.