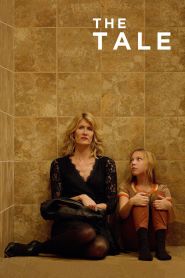 General Information
Glossary: T
Released Year: 2018
Runtime: 114 minutes
Genre: Drama, Mystery, Thriller
Directors: Jennifer Fox
Writers: Jennifer Fox
Casts: Common, Ellen Burstyn, Jason Ritter, Laura Dern, Frances Conroy, John Heard, Tina Parker, Jaqueline Fleming, Jodi Long, Matthew Rauch, Scott Takeda, Grant James, Juli Erickson, Elizabeth Debicki, Thom Bishops, Mobin Khan, Noah Lomax, Isabelle Nélisse, Laura Allen, Gretchen Koerner, Deana Deatherage, Rebecca Gamble, Gloria Gonnillini, Rebecca Chulew, Isabella Amara, Daniel Berson, Jered Meeks, Russell Bradley Fenton, Paul Riley Fox, Chelsea Alden, Shay Lee Abeson, Madison David, Brett Justin Koppel, Dana Healey, Aaron Williamson, Jessica Sarah Flaum, Katie Fairbanks, Emily Sandifer, Aaron Mitchell, Jenson Cheng, Keenan R. Carter, Kristi Taylor, Madara Jayasena, Malarie Drake, Matthew Thornton, Ricki Bhullar, Jacquelin Lopez, Vincent Washington, Candice Richardson, Troy Compas, Tracey Mandella, Jennifer Haygood, Pixie Hankins, Susan Kirton, Cadence Lee Walker-Carroll, Aubrey Daigle
IMDB: The Tale (2018) - IMDB
Sponsored Links
Ratings
User Rating:
IMDB Rating:
7.3
Reviews
The Guardian

-

I want more people to see The Tale because it's such an innovative, honest and important film. It is a landmark, and Laura Dern is absolutely extraordinary. But I know for certain I'll never watch it again.

IndieWire

-

An immense, brave, and genuinely earth-shaking self-portrait that explores sexual assault with a degree of nuance and humility often missing from the current discourse, The Tale is undeniably primed for the #MeToo movement, but it's also so much bigger than that.

Uproxx

-

This is an excellent, poignant, and amazing film that will stick with you. I can't stop thinking about it. It's a must-see, even though watching it is a very difficult thing to do.

The Film Stage

-

The Tale is a soul-excavating reckoning with the suppression of trauma and a testament to the courage required for a victim to confront the most damaging moments of their lives.

Screen International

-

Brilliantly constructed and heartrendingly performed, The Tale feels as cathartic and cleansing as a primal scream.
The Tale (2018)
An investigation into one woman's memory as she's forced to re-examine her first sexual relationship and the stories we tell ourselves in order to survive.