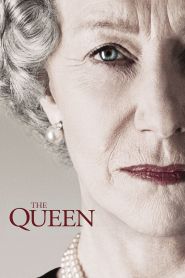 General Information
Glossary: T
Released Year: 2006
Runtime: 103 minutes
Genre: Biography, Drama
Directors: Stephen Frears
Casts: Michael Sheen, Roger Allam, Tim McMullan, James Fiddy, Julian Firth, James Cromwell, Mark Bazeley, Helen Mirren, Forbes KB, Pat Laffan, Helen McCrory, John McGlynn, Martin Heathcote, Paul Barrett, Alex Jennings, Sylvia Syms, Earl Cameron, Douglas Reith, Wolfgang Pissors, Elliot Levey, Dolina MacLennan, Lola Peploe, Robin Soans, Joyce Henderson, Amanda Hadingue, Gray O'Brien, Anthony Debaeck, Xavier Castano, Tony Red Richards
IMDB: The Queen (2006)
Sponsored Links
Ratings
User Rating:
IMDB Rating:
7.3
Reviews
New York Magazine (Vulture)

-

The Queen is the most reverent irreverent comedy imaginable. Or maybe it's the most irreverent reverent comedy. Either way, it's a small masterpiece.

The New York Times

-

A sublimely nimble evisceration of that cult of celebrity known as the British royal family.

Entertainment Weekly

-

Helen Mirren's allure lies not in finding what's regal in every woman she plays, but in finding what's womanly in every royal.

Newsweek

-

Marvelous, and surprisingly intimate.

The Hollywood Reporter

-

A fascinating mix of high-minded gossip and historical perspective, examines the clash of values -- of ritual and traditions versus media savvy and political ambition -- that leads to a crisis for the British monarchy.
The Queen (2006)
The Queen is an intimate behind the scenes glimpse at the interaction between HM Elizabeth II and Prime Minister Tony Blair during their struggle, following the death of Diana, to reach a compromise between what was a private tragedy for the Royal family and the public's demand for an overt display of mourning.