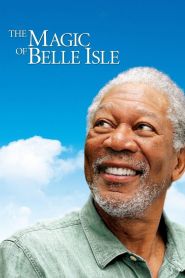 General Information
Glossary: T
Released Year: 2012
Runtime: 109 minutes
Genre: Comedy, Drama
Directors: Rob Reiner
Casts: Jessica Hecht, Fred Willard, Morgan Freeman, Madeline Carroll, Virginia Madsen, Kevin Pollak, Kenan Thompson, Boyd Holbrook, Ash Christian, Emma Fuhrmann, Lucas Caleb Rooney, Nicolette Pierini, C.J. Wilson, Debargo Sanyal, Lucas Rooney, Christopher McCann
IMDB: The Magic of Belle Isle (2012)
Sponsored Links
Ratings
User Rating:
IMDB Rating:
7.0
Reviews
Boxoffice Magazine

-

Reiner has crafted the perfect summer film in The Magic Of Belle Isle. No, not one with a lot of noise and battles and comic book heroes, but rather a wonderfully laid back family story set around a gorgeous lake, about the everyday problems of real people from 7 to 70.

The New York Times

-

Ms. Madsen, radiant and tousled, without a trace of narcissism, conveys maternal devotion, undaunted courage and a serene sensuality. Real, if idealized, grown-ups: We haven't seen them much in the movies lately, but here they are.

Time Out

-

Though the story's wrapped-with-a-bow finale is never in doubt-ol' Meathead remains a populist, pandering Hollywood man through and through-Belle Isle still manages to cast enough of an enchanting spell.

Slant Magazine

-

This gooey reteaming of Rob Reiner and Morgan Freeman is crammed tight with baldly manipulative elements, its tearjerker quota busting at the seams.

Village Voice

-

With graceless melodramatist Rob Reiner at the helm, it's predictably ironic that The Magic of Belle Isle champions the unparalleled power of imagination while displaying absolutely none of its own.
The Magic of Belle Isle (2012)
In an effort to tap into his original talent, a wheelchair-bound author moves to a rural town, where he befriends a single mother and her three kids, who help reignite his passion for writing.