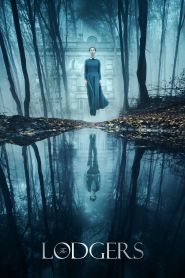 General Information
Glossary: T
Released Year: 2017
Runtime: 93 minutes
Genre: Drama, Horror, Romance, Thriller
Directors: Brian O'Malley
Writers: David Turpin
Casts: Bill Milner, David Bradley, Deirdre O'Kane, Charlotte Vega, Anthony Murphy, Moe Dunford, Eugene Simon, Roisin Murphy, Brendan O'Rourke, Emmet Kelly, Emma Whelan
IMDB: The Lodgers (2017) - IMDB
Sponsored Links
Ratings
User Rating:
IMDB Rating:
5.1
Reviews
The Hollywood Reporter

-

More ominously mysterious than outright terrifying, this is finely attuned, atmospheric filmmaking.

Los Angeles Times

-

The Lodgers isn't especially frightening, but as the story of people weighed down by their legacies, it is genuinely haunting.

Variety

-

David Turpin's screenplay is adequate but slender, with rather too few complications and a foundational mythology that, when finally revealed, proves pretty skimpy itself. That doesn't trouble O'Malley. He brings so much gloomy, lustrous visual enchantment to the tale that it feels quite bewitching while you're watching it.

The A.V. Club

-

It's a serviceable period ghost story that's slight in story and not exactly subtle in themes, but contains a few genuinely striking images and atmosphere to spare.

The Film Stage

-

The Lodgers reveals itself to be a beautiful gothic horror with a captivating truth mishandled in a desire to surprise more than resonate.
The Lodgers (2017)
1920, rural Ireland. Anglo-Irish twins Rachel and Edward share a strange existence in their crumbling family estate. Each night, the property becomes the domain of a sinister presence (The Lodgers) which enforces three rules upon the twins: they must be in bed by midnight; they may not permit an outsider past the threshold; and if one attempts to escape, the life of the other is placed in jeopardy. When troubled war veteran Sean returns to the nearby village, he is immediately drawn to the mysterious Rachel, who in turn begins to break the rules set out by The Lodgers. The consequences pull Rachel into a deadly confrontation with her brother - and with the curse that haunts them.