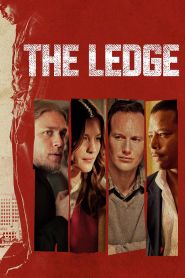 General Information
Glossary: T
Released Year: 2011
Runtime: 101 minutes
Genre: Drama, Romance, Thriller
Directors: Matthew Chapman
Writers: Matthew Chapman
Casts: Amber Gaiennie, Mike Pniewski, Liv Tyler, Charlie Hunnam, Patrick Wilson, Terrence Howard, Christopher Gorham, Geraldine Singer, Jaqueline Fleming, Jillian Batherson, Katia Gomez, Tyler Humphrey, Dean J. West, Maxine Greco
IMDB: The Ledge (2011) - IMDB
Sponsored Links
Ratings
User Rating:
IMDB Rating:
6.6
Reviews
Movieline

-

Getting a movie's setup right is one thing. But following through on an intriguing premise is the hard part, and that's where Matthew Chapman's The Ledge, a thriller that wrangles with intricate ideas about faith and religious extremism, goes splat.

Observer

-

It eventually fails, not because of its philosophical ideas, but because it introduces so many of them at the same time that even a viewer with a score pad can't keep up.

The A.V. Club

-

The Ledge is a sometimes-fascinating, often-aggravating chamber thriller that works best when it's doubling as an inquiry into faith.

Boxoffice Magazine

-

Before The Ledge descends into third act melodrama, there are enough intriguing moments to make the viewer sense the better film this one wanted to be. A real shame that one didn't make it to the screen.

The Hollywood Reporter

-

Charlie Hunnam and Terrence Howard put enough actors' oomph into these ledge mates to make them authentic characters even though the film fails to achieve anything like the same level of authenticity.
The Ledge (2011)
A thriller in which a battle of philosophies between a fundamentalist Christian and an atheist escalates into a lethal battle of wills.