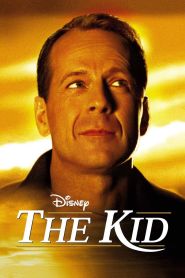 General Information
Glossary: T
Released Year: 2000
Runtime: 104 minutes
Genre: Comedy, Family, Fantasy
Directors: Jon Turteltaub
Writers: Audrey Wells
Casts: Emily Mortimer, Esther Scott, E.J. Callahan, Bruce Willis, Spencer Breslin, Lou Beatty Jr., Dana Ivey, Darrell Foster, Larry King, Nick Chinlund, Melissa McCarthy, Alexandra Barreto, Jean Smart, Daniel von Bargen, Juanita Moore, Chi McBride, Elizabeth Arlen, Matthew Perry, Duke Faeger, Toshiya Agata, Lily Tomlin, Steve Tom, John Apicella, Rod McLachlan, John Travis, Kelly Nish, Reiley McClendon, Vernee Watson-Johnson, David C. Fisher, Gary Weeks, Stanley Anderson, Jan Hoag, Jeri Ryan, Susan Dalian, Harold Greene, Deborah May, Brian McGregor, Brian Tibbetts, Brian McLaughlin, Marc Copage, Scott Mosenson, Brian Fenwick, Joshua Finkel, Daryl Anderson, Michael Wajacs, Stuart Scott, Rich Eisen, Kevon Edmonds, Julia Waters, Maxine Waters Willard, Stephanie Spruill, Tanisha Grant, Molly Marlette, Paul Moncrief, Dayna Price, Travis Rosario, Luigi Francis Shorty Rossi
IMDB: The Kid (2000)
Sponsored Links
Ratings
User Rating:
IMDB Rating:
6.1
Reviews
Christian Science Monitor

-

The result is fine fantasy fun.

New York Post

-

It's Willis who delivers the goods in scene after scene, triumphing over a thin script, often bland direction.

Film.com

-

It's solid, if ultimately uninspired, July entertainment.

Chicago Reader

-

Vigilant viewers may spend many of the 101 minutes fixating on tiny holes in the plot, but I was busy being moved by the premise and the filmmakers' confidence in the power of their metaphor: a little boy who's disappointed in the man he grew up to be.

Newsweek

-

But if the endpoint is a homiletic given, the journey itself is more charming, and less sentimental, than you might suspect.
The Kid (2000)
Powerful businessman Russ Duritz is self-absorbed and immersed in his work. But by the magic of the moon, he meets Rusty, a chubby, charming 8-year-old version of himself who can't believe he could turn out so badly -- with no life and no dog. With Rusty's help, Russ is able to reconcile the person he used to dream of being with the man he's actually become.