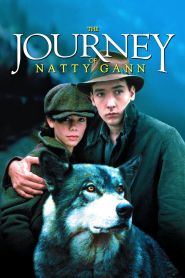 General Information
Glossary: T
Released Year: 1985
Runtime: 101 minutes
Genre: Adventure
Directors: Jeremy Kagan
Casts: Jeff Ramsey, Grant Heslov, Ray Wise, Gabrielle Rose, Garry Chalk, Matthew Faison, John Cusack, Lainie Kazan, Stephen E. Miller, Alex Diakun, Gary Riley, Scatman Crothers, Walter Marsh, Frank C. Turner, Don S. Davis, Ian Tracey, Meredith Salenger, Tom Heaton, John P. Finnegan, Dwight McFee, Bruce M. Fischer, Verna Bloom, Barry Miller, Campbell Lane, Hagan Beggs, Zachary Ansley, Scott Andersen, Jack Rader, Jordan Pratt, Max Trumpower, Doug MacLeod, Peter Anderson, Corliss M. Smith Jr., Ian Black, Ray Michal, Clint Rowe, Jack Ackroyd, Kaye Grieve, Hannah Cutrona, Marie Klingenberg, Robert Clothier, Harvey M. Miller, Sheelah Megill, Gary Hendrickson, Wally Beeton, Doug Boyd, Bryan Couture, Al MacIntosh, Lorne LaRiviere, Bob Storms, Jed, Jennifer Michas
IMDB: The Journey of Natty Gann (1985)
Sponsored Links
Ratings
User Rating:
IMDB Rating:
7.1
Reviews
TV Guide Magazine

-

Excellent cinematography on the road and particularly good camerawork for the dismal gray 1930s Chicago settings. Salenger is wonderful, and so is the wolf.

Miami Herald

-

The Journey of Natty Gann is one of those dead earnest, richly satisfying "family adventures" with which the Disney name has long been associated, despite the fact that the studio has made very few successful ones. It's the kind of film we think Disney is supposed to make, regardless of whether the studio actually does. [25 Oct 1985, p.C1]

Orlando Sentinel

-

The director keeps the pacing brisk, and if he doesn't make as emotional a picture as someone else might have, The Journey of Natty Gann has a quiet dignity.

Washington Post

-

The Journey of Natty Gann shows how skillful filmmaking can take something that's almost unendurably hokey and make it charming. Beautifully photographed and designed, evocatively scored, it's a pleasantly archaic family entertainment in the Disney tradition. [18 Jan 1986, p.G1]

Chicago Tribune

-

So if you're in the market for a "family" film, Natty Gann qualifies. But that doesn't mean it's a boring, namby-pamby entertainment. Rather, it's that Natty, in her cap and jacket and determined look, is a character with universal appeal. [15 Oct 1985, p.2C]
The Journey of Natty Gann (1985)
America is in the depths of the Great Depression. Families drift apart when faraway jobs beckon. In this masterful, atmospheric adventure, a courageous young girl (Meredith Salenger) confronts overwhelming odds when she embarks on a cross-country search for her father. During her extraordinary odyssey, she forms a close bond with two diverse traveling companions: a magnificent, protective wolf, and a hardened drifter (John Cusack). A brilliant, moving tapestry, woven of courage and perseverance.