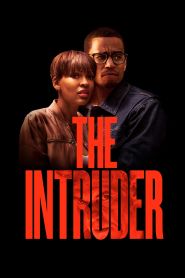 General Information
Glossary: T
Released Year: 2019
Runtime: 102 minutes
Genre: Drama, Horror, Mystery, Thriller
Directors: Deon Taylor
Writers: David Loughery
Casts: Dennis Quaid, Michael Ealy, Meagan Good, Joseph Sikora, Lili Sepe, Kurt Evans, Alvina August, Debs Howard, Lee Shorten, Carolyn Anderson
IMDB: The Intruder (2019)
Sponsored Links
Ratings
User Rating:
IMDB Rating:
5.5
Reviews
Austin Chronicle

-

The Intruder is a delightful use of the conventions of melodrama to subvert traditional horror archetypes.

The A.V. Club

-

The film is so full of jump scare fake-outs and shout-at-the-screen moments, it neglects to build sustained suspense — a far worse sin than its lack of logic, which can actually be kind of fun.

Movie Nation

-

An entirely too manipulative, too obvious couple-in-jeopardy thriller, and a fun "bad" movie.

San Francisco Chronicle

-

A B-movie with a few thrills and plenty of inane dialogue.

Entertainment Weekly

-

The whole thing would be more fun, you start to feel, if Intruder just committed fully to the schlocky midnight-movie glory of it all; let Quaid's lawn-mowing wingnut swing that ax not just for soft vulnerable body parts, but the stars.
The Intruder (2019)
A psychological thriller about a young married couple who buys a beautiful Napa Valley house on several acres of land only to find that the man they bought it from refuses to let go of the property.