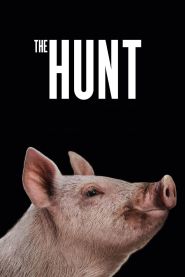 General Information
Glossary: T
Released Year: 2020
Runtime: 90 minutes
Genre: Action, Horror, Thriller
Directors: Craig Zobel
Writers: Damon Lindelof, Nick Cuse
Casts: Ethan Suplee, Emma Roberts, Reed Birney, Hilary Swank, J.C. MacKenzie, Glenn Howerton, Hans Marrero, Wayne Duvall, Ike Barinholtz, Amy Madigan, Betty Gilpin, Christopher Berry, Ned Yousef, Steve Coulter, Teri Wyble, Jason Kirkpatrick, Usman Ally, Macon Blair, Jim Klock, Vince Pisani, Iyad Hajjaj, Justin Hartley, Dean J. West, Tadasay Young, Sturgill Simpson, Sylvia Grace Crim, Kate Nowlin, Steve Mokate, Hannah Alline, Charli Slaughter
IMDB: The Hunt (2020)
Sponsored Links
Ratings
User Rating:
IMDB Rating:
6.4
Reviews
TheWrap

-

Zobel's film grapples directly with the political spectrum and uses everything we love and hate about each other as fodder for humor and horror.

Entertainment Weekly

-

The Hunt stuffs a satire grenade down America's pants, hoping the shrapnel spreads from sea to shining sea. The explosion is messy, but it sure is an explosion, with a brisk hour-and-half runtime full of violent twists and cackling turns.

IGN

-

Director Zobel and writers Lindelof and Cuse, peering through the lens of social media hijinks and polarized politics, paint a ridiculous picture of how we're all eating ourselves alive. That they do so in such a fun and absurdly bloody way makes The Hunt worth a retweet at the very least.

IndieWire

-

Combining the droll self-satisfaction of a New Yorker cartoon with the wet gore of an Eli Roth movie, Zobel's tense, well-crafted, and deviant grindhouse take on the national temperature has no trouble caricaturing what ails us, but even that fun combo lacks the killer instinct required to see us more clearly than we see each other.

The Hollywood Reporter

-

This action-drenched roller-coaster of a film tries to have its cake and eat it too when it comes to generating a tidal wave of violence — but it undeniably delivers the goods when it comes to action and impudence.
The Hunt (2020)
Twelve strangers wake up in a clearing. They don't know where they are—or how they got there. In the shadow of a dark internet conspiracy theory, ruthless elitists gather at a remote location to hunt humans for sport. But their master plan is about to be derailed when one of the hunted turns the tables on her pursuers.