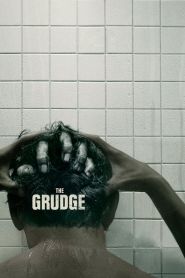 General Information
Glossary: T
Released Year: 2020
Runtime: 93 minutes
Genre: Horror, Mystery
Directors: Nicolas Pesce
Casts: John Cho, William Sadler, Lin Shaye, Frankie Faison, Joel Garland, David Brown, Betty Gilpin, Lorrie Papadopoulos, Jacki Weaver, Andrea Riseborough, Demián Bichir, Bradley Sawatzky, Ernesto Griffith, Nancy Sorel, Tara Westwood, Zoe Fish, Stephanie Sy, Derek James Trapp, Robin Ruel, Robert Kostyra, Jim Kirby, Junko Bailey, John J. Hansen, Steven Ratzlaff
IMDB: The Grudge (2020)
Sponsored Links
Ratings
User Rating:
IMDB Rating:
4.1
Reviews
RogerEbert.com

-

Can you recommend a horror movie based on its impressive meanness? Meet Nicolas Pesce's new and improved take on The Grudge, which is often as nasty as you want it to be, its cheesy jump-scares and generic packaging be damned.

Los Angeles Times

-

This is not a "fun" horror picture. It's about miseries both supernatural and mundane. And, yes, it's scary. Pesce's art-film roots are evident in the movie's slow-burn first hour. But in the final third, The Grudge piles on the explicit gore and jump scares — all leading to a final scene and final shot as terrifying as anything in the original series.

Slashfilm

-

There's plenty of grisly stuff here, and a lot of it is done practically, which might entice some gorehounds. But that can only go so far. Pesce's The Eyes of My Mother has ten times less gore than this and still managed to be ten times as scary. Here's hoping he gets back to making something like that, and soon.

Rolling Stone

-

To start as a genre resuscitation and end up as simply generic — that's a far more fatal ending than any curse befalling the characters onscreen.

IndieWire

-

Brief moments of brilliance, including a riveting performance by Riseborough and a number of gorgeous frames, only shine with momentary appeal before the whole thing slips back into vapidity and convention.
The Grudge (2020)
After a young mother murders her family in her own house, a detective attempts to investigate the mysterious case, only to discover that the house is cursed by a vengeful ghost. Now targeted by the demonic spirits, the detective must do anything to protect herself and her family from harm.