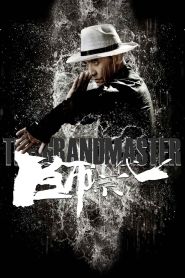 General Information
Glossary: T
Released Year: 2013
Runtime: 130 minutes
Genre: Action, Biography, Drama
Directors: Wong Kar-wai
Writers: Wong Kar-wai
Casts: Cung Le, Zhang Ziyi, Chang Chen, Yuen Woo-ping, Tony Leung Chiu-Wai, Wang Qingxiang, Song Hye-kyo, Zhao Benshan, Zhang Jin, Julian Cheung, Elvis Tsui, Chau Yee Tsang, Lo Hoi-pang, Lau Ga-Yung
IMDB: The Grandmaster (2013)
Sponsored Links
Ratings
User Rating:
IMDB Rating:
6.6
Reviews
IndieWire

-

Intermittently action-packed and lethargic, the movie dances around formula. By delivering an expressionistic character study with bursts of intensity unlike anything else in his oeuvre and yet stylistically representative of its entirety, Wong practically has it both ways.

The Hollywood Reporter

-

True to Wong's style, The Grandmaster is infused with melancholy and a near-existentialist resignation to the uncertainties of fate.

Variety

-

Venturing into fresh creative terrain without relinquishing his familiar themes and stylistic flourishes, Hong Kong auteur Wong Kar Wai exceeds expectations with The Grandmaster, fashioning a 1930s action saga into a refined piece of commercial filmmaking.

Film.com

-

This is a story told in shards; Wong is so obsessed with visual details – faces refracted as if in a broken mirror, or fragile arcs of blood being traced out on the pavement by the feet of two feuding kung fu masters – that the story he's trying to tell is partly obscured by them.

The Playlist

-

All of Wong's undeniable visual flair can't conceal the haphazard nature of the story.
The Grandmaster (2013)
Ip Man's peaceful life in Foshan changes after Gong Yutian seeks an heir for his family in Southern China. Ip Man then meets Gong Er who challenges him for the sake of regaining her family's honor. After the Second Sino-Japanese War, Ip Man moves to Hong Kong and struggles to provide for his family. In the mean time, Gong Er chooses the path of vengeance after her father was killed by Ma San.