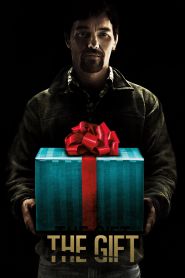 General Information
Glossary: T
Released Year: 2015
Runtime: 108 minutes
Genre: Mystery, Thriller
Directors: Joel Edgerton
Writers: Joel Edgerton
Casts: Jason Bateman, P. J. Byrne, Wendell Pierce, Katie Aselton, Rebecca Hall, Tim Griffin, Mirrah Foulkes, Nash Edgerton, Joel Edgerton, David Denman, Busy Philipps, Beau Knapp, Susan May Pratt, Felicity Price, Allison Tolman, Adam Lazarre-White, David Joseph Craig, Melinda Allen, Beth Crudele
IMDB: The Gift (2015) - IMDB
Sponsored Links
Ratings
User Rating:
IMDB Rating:
7.1
Reviews
TheWrap

-

Nothing here feels cheap or hasty, which is why the horror, when it comes, is all the more chilling and grim. Slick, sharp and legitimately terrifying, The Gift is a truly brilliant thriller — and, one hopes, the first of many features from Edgerton to come.

Hitfix

-

Edgerton, who also wrote the screenplay, shows a masterful touch in playing with conventional expectations.

Tampa Bay Times

-

The Gift is B-movie melodrama at its lurid finest, and worth a look.

The Hollywood Reporter

-

Taken on its own undemanding terms and considered within its not very original framework, Joel Edgerton's feature-length directorial debut is a pleasant — or pleasantly unpleasant — surprise, hitting its genre marks in brisk, unfussy fashion and raising a few hairs on the back of your neck along the way.

Time Out London

-

The Gift will have you triple-locking the doors and rushing to pull the curtains.
The Gift (2015)
A husband and wife try to reinvigorate their relationship but their lives are threatened by a "friend" from the husband's past who holds a horrifying secret about him, sending their world into a tailspin.