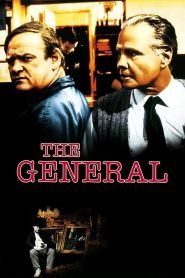 General Information
Glossary: T
Released Year: 1998
Runtime: 124 minutes
Genre: Action, Crime, Drama, Thriller
Directors: John Boorman
Casts: Paul Hickey, Jon Voight, Jim Sheridan, Brendan Gleeson, Ned Dennehy, Pat Laffan, Pat Laffan, Sean McGinley, Barry McGovern, Peter-Hugo Daly, Gerard Kearney, Kieran Hurley, Maria Doyle Kennedy, David Wilmot, Brendan Coyle, John Cronin, Angeline Ball, Eanna MacLiam, Andrew Bennett, Adrian Dunbar, Anne Kent, Brian McGrath, Patrick Condren, Eamonn Owens, Tom Murphy, Frank Melia, Don Wycherley, Ronan Wilmot, Alan Barry, Mark Quigley, Darren Healy, Donncha Crowley, Ciarán Fitzgerald, Stephen Brennan, Vinny Murphy, Roxanna Nic Liam, Colleen O'Neill, Maebh Gorby, Lynn Cahill, Pat Kinevane, Darren Miley, Frank Laverty, Cathy White, Aoife Moriarty, Clive Geraghty, Neilí Conroy, Des Cave, Brendan Conroy, Pat Leavy, Niamh Lineham, Jason Byrne, Owen O'Neill, David Carey, Ann Doyle, Emma McIvor, Daragh Kelly, Anthony Fox, Gavin Kelty, Jeff O'Toole, Mark Dunne, Tony Flynn, Jim Reid, Liz Schwartz, Ami Hedges, Karl Deegan, Mick O'Brien, Des O'Malley, Kevin Flood
IMDB: The General (1998)
Sponsored Links
Ratings
User Rating:
IMDB Rating:
7.3
Reviews
San Francisco Chronicle

-

Boorman enlivens The General with a number of scenes, like that one, that play against the con ventions of crime movies. He and Gleeson, both of whom were denied the Oscar nominations they deserve for this film, do exemplary work and give us one of the liveliest, smartest and most surprising films in a long time.

The New York Times

-

Mr. Boorman, working in top form with a keenly acerbic overview, has written the film so sharply that the facts speak well for themselves.

Time Out London

-

All the performances are impressive, but Gleeson and Voight are especially memorable, lending an almost tragic air of inexorability to Cahill and Kenny's cat-and-mouse games.

Variety

-

Rarely has a veteran filmmaker rejuvenated his career to such startling effect as John Boorman with The General, a fresh-off-the-slab biopic of maverick Irish crime lord Martin Cahill that both challenges and entertains the audience at a variety of levels, as well as reviving the vitality of the helmer's earliest, mid-'60s pics.

Chicago Sun-Times

-

Boorman's film is shot in wide-screen black and white, and as it often does, black and white emphasizes the characters and the story, instead of setting them awash in atmosphere. And Boorman's narrative style has a nice offhand feel about it.
The General (1998)
In a twenty-year career marked by obsessive secrecy, brutality and meticulous planning, Cahill netted over £40 million. He was untouchable - until a bullet from an IRA hitman ended it all.