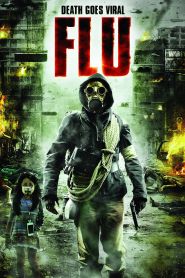 General Information
Glossary: T
Released Year: 2013
Runtime: 122 minutes
Genre: Action, Drama
Directors: Kim Sung-soo
Casts: Ma Dong-seok, Cha In-pyo, Lee Seung-joon, Yoo Hae-jin, Park Jung-Min, Jang Hyuk, Soo Ae, Park Min-Ha, Lee Hee-joon, Lee Sang-yeob, Kim Ki-hyeon, Park Hyo-ju, Choi Byung-mo , Kim Moon-Soo, Jang Kyoung-Up, Na Ki-soo, Nam Moon-chul, Seon Uk-hyeon, Seol Chang-Hee
IMDB: The Flu (2013)
Sponsored Links
Ratings
User Rating:
IMDB Rating:
6.7
Reviews
The New York Times

-

The romance may be risible, but the scenes of mass panic and political desperation are slickly disturbing.

Variety

-

The story flatlines as the crisis escalates, falling prey to pedestrian human drama and improbable conspiracy subplots.

Time Out London

-

Director Sung-su Kim doesn't spend long explaining how the heck this ravenous form of avian flu has come about, concentrating instead on the chaos as the epidemic spirals out of control.

The Guardian

-

Coughs and sneezes do indeed spread diseases in this amusingly feverish thriller, a Korean attempt to take back some of those lurgies let loose by Soderbergh's colder-blooded "Contagion."

Total Film

-

The result? Not so much "World War Z" as World War Zzzz.
The Flu (2013)
A case of the flu quickly morphs into a pandemic. As the death toll mounts and the living panic, the government plans extreme measures to contain it.