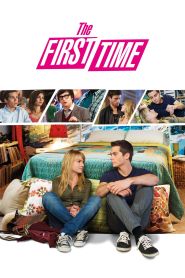 General Information
Glossary: T
Released Year: 2012
Runtime: 95 minutes
Genre: Comedy, Drama, Romance
Directors: Jon Kasdan
Writers: Jon Kasdan
Casts: Christine Taylor, Maggie Elizabeth Jones, Craig Roberts, Britt Robertson, Victoria Justice, Molly C. Quinn, Dylan O'Brien, James Frecheville, Halston Sage, Lamarcus Tinker, Joshua Malina, Matthew Fahey
IMDB: The First Time (2012)
Sponsored Links
Ratings
User Rating:
IMDB Rating:
6.9
Reviews
The A.V. Club

-

In the first 15 minutes, viewers may be rolling their eyes at these kids; by the end, they might be eager to re-watch that opening scene, to get to know them all over again.

Village Voice

-

Something of a wonder, a palm-size ball of banter and irony and earnestness that never stops rolling and almost never misses the sweet spots.

The New York Times

-

Sure, you've seen this story before, but this version has a freshness nonetheless.

Los Angeles Times

-

There is much to like here, a sense of nuance and nonjudgmental emotional openness, yet Kasdan's teenage miniaturism never quite blooms. The First Time is respectfully delicate, a little too polite.

The Hollywood Reporter

-

Feels slight and pretty ordinary by the end, with no edge or compelling insights, just a reasonable feel for teen attitudes and banter.
The First Time (2012)
Dave, a high school senior, spends most of his time pining away over a girl he can't have. Aubrey, a junior with artistic aspirations, has a hot boyfriend who doesn't quite understand her or seem to care. Although they go to different schools, Dave and Aubrey find themselves at the same party. When both head outside to get some air, they meet. A casual conversation sparks an instant connection, and, over the course of a weekend, things turn magical, romantic, complicated, and funny as Aubrey and Dave discover what it's like to fall in love for the first time.