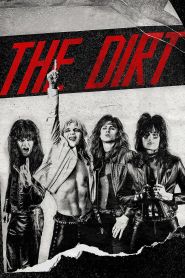 General Information
Glossary: T
Released Year: 2019
Runtime: 108 minutes
Genre: Comedy, Drama, Music
Directors: Jeff Tremaine
Writers: Rich Wilkes, Tom Kapinos, Amanda Adelson
Casts: Kathryn Morris, Joe Chrest, David Costabile, Iwan Rheon, Douglas Booth, Leven Rambin, Tony Cavalero, Katherine Neff, Machine Gun Kelly, Martin Covert, Pete Davidson, Mike R. Moreau, Carol Ann Scruggs, Christian Gehring, Brittany Furlan, Alexanne Wagner, Rebekah Graf, Courtney Dietz, Vince Mattis, Daniel Webber, Elena Evangelo, Kamryn Ragsdale, Michael Hodson, Max Milner, Anthony Vincent Valbiro, Matthew Underwood, Jordan Lane Price, Iris D'Aquin, Lyra D'Aquin, Alyssa Marie Stilwell
IMDB: The Dirt (2019)
Sponsored Links
Ratings
User Rating:
IMDB Rating:
7.0
Reviews
Entertainment Weekly

-

It's cartoonish, fast-paced, a bit cheesy, and ridiculously dumb fun.

Slant Magazine

-

Like most biopics, The Dirt crams so many events into its narrative as to compromise the sense that these are real characters in the here and now.

New Orleans Times-Picayune

-

I'm not sure how much of The Dirt is good, old-fashioned hyperbole. Good lord, I hope a lot of it is, although I'm sure the band -- the members of which wrote the book on which the film is based in addition to serving as co-producers -- would swear everything in it is true.

The Hollywood Reporter

-

None of it adds up to much beyond painting the band, despite their often repellently bad behavior, in a flattering light.

Variety

-

It's just a thinly written (by Rich Wilkes and Amanda Adelson), generically staged (by Jeff Tremaine, director of the "Jackass" films) VH1-style sketchbook of a movie — which is to say, it's a Netflix film, with zero atmosphere, overly blunt lighting, and a threadbare post-psychological telegraphed quality that gives you nothing to read between the lines.
The Dirt (2019)
The story of Mötley Crüe and their rise from the Sunset Strip club scene of the early 1980s to superstardom.