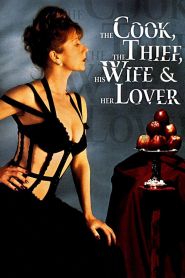 General Information
Glossary: T
Released Year: 1989
Runtime: 125 minutes
Genre: Crime, Drama
Directors: Peter Greenaway, Peter Greenaway, Peter Greenaway, Peter Greenaway, Peter Greenaway, Peter Greenaway, Peter Greenaway, Peter Greenaway, Peter Greenaway, Peter Greenaway, Peter Greenaway, Peter Greenaway, Peter Greenaway, Peter Greenaway, Peter Greenaway, Peter Greenaway, Peter Greenaway, Peter Greenaway, Peter Greenaway, Peter Greenaway, Peter Greenaway, Peter Greenaway, Peter Greenaway, Peter Greenaway, Peter Greenaway, Peter Greenaway, Peter Greenaway, Peter Greenaway, Peter Greenaway, Peter Greenaway, Peter Greenaway, Peter Greenaway, Peter Greenaway, Peter Greenaway, Peter Greenaway, Peter Greenaway, Peter Greenaway, Peter Greenaway, Peter Greenaway, Peter Greenaway, Peter Greenaway, Peter Greenaway, Peter Greenaway, Peter Greenaway, Peter Greenaway, Peter Greenaway
Writers: Peter Greenaway, Peter Greenaway, Peter Greenaway, Peter Greenaway, Peter Greenaway, Peter Greenaway, Peter Greenaway, Peter Greenaway, Peter Greenaway, Peter Greenaway, Peter Greenaway, Peter Greenaway, Peter Greenaway, Peter Greenaway, Peter Greenaway, Peter Greenaway, Peter Greenaway, Peter Greenaway, Peter Greenaway, Peter Greenaway, Peter Greenaway, Peter Greenaway, Peter Greenaway, Peter Greenaway, Peter Greenaway, Peter Greenaway, Peter Greenaway, Peter Greenaway, Peter Greenaway, Peter Greenaway, Peter Greenaway, Peter Greenaway, Peter Greenaway, Peter Greenaway, Peter Greenaway, Peter Greenaway, Peter Greenaway, Peter Greenaway, Peter Greenaway, Peter Greenaway, Peter Greenaway, Peter Greenaway, Peter Greenaway, Peter Greenaway, Peter Greenaway, Peter Greenaway
Casts: Ciarán Hinds, Tim Roth, Roger Lloyd Pack, Roger Ashton-Griffiths, Helen Mirren, Michael Gambon, Ron Cook, Ewan Stewart, Willie Ross, Alex Kingston, Liz Smith, Bob Goody, Ian Dury, Janet Henfrey, Gary Olsen, Richard Bohringer, Alan Howard, Tony Alleff, Diane Langton, Prudence Oliver, Emer Gillespie, Paul Russell, Arnie Breeveld, Ian Sears
IMDB: The Cook, the Thief, His Wife & Her Lover (1989)
Sponsored Links
Ratings
User Rating:
IMDB Rating:
7.6
Reviews
Chicago Sun-Times

-

The Cook, the Thief, His Wife, and Her Lover is not an easy film to sit through. It doesn't simply make a show of being uncompromising -- it is uncompromised in every single shot from beginning to end. Why is it so extreme? Because it is a film made in rage, and rage cannot be modulated.

The New York Times

-

Mr. Greenaway turns this tale of a bullying criminal and his unfaithful wife into something profound and extremely rare: a work so intelligent and powerful that it evokes our best emotions and least civil impulses, so esthetically brilliant that it expands the boundaries of film itself.

ReelViews

-

If there's anything disgusting or grotesque that The Cook, the Thief, His Wife, and Her Lover doesn't dabble in, I'm at a loss to figure out what it is. This film, a wildly exuberant, bitingly satirical examination of excess, bad taste, and great acting, is the kind of over-the-top experience that will have timid movie-goers running (not just walking) for the exits. Taboos? If director Peter Greenaway has any, you can't tell by this film.

Variety

-

Albert is one of the ugliest characters ever brought to the screen. Ignorant, over-bearing and violent, it's a gloriously rich performance by Gambon.

The A.V. Club

-

Here's a film that opens with a man being smeared in excrement and closes with an even more horrifying act of revenge, yet it's fevered, passionate, and occasionally erotic, at least by Greenaway standards. It's a film awash in the color red, full of blood, sex, and rage, the rare Greenaway that feels alive as more than a formal or semiotic exercise. You may even catch him storytelling here and there.
The Cook, the Thief, His Wife & Her Lover (1989)
The wife of an abusive criminal finds solace in the arms of a kind regular guest in her husband's restaurant.