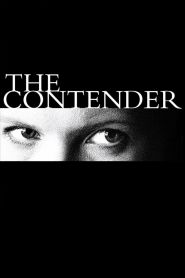 General Information
Glossary: T
Released Year: 2000
Runtime: 126 minutes
Genre: Drama, Thriller
Directors: Rod Lurie
Writers: Rod Lurie
Casts: Philip Baker Hall, Gary Oldman, Christian Slater, Kathryn Morris, Mike Binder, Kristen Shaw, Joan Allen, Sam Elliott, Jeff Bridges, Angelica Page, Douglas Urbanski, Saul Rubinek, Mariel Hemingway, Kevin Geer, Irene Ziegler, William Petersen, Joseph Lyle Taylor, Robin Thomas, Doug Roberts, Noah Fryrear, Bev Appleton, Sandra Register, Tony Booth, Andrew Boothby
IMDB: The Contender (2000)
Sponsored Links
Ratings
User Rating:
IMDB Rating:
7.0
Reviews
Chicago Sun-Times

-

One of those rare movies where you leave the theater having been surprised and entertained, and then start arguing.

Charlotte Observer

-

Supplies the three key elements of the best political thrillers: suspense, credibility and the feeling that you're really sitting in the Oval Office.

Miami Herald

-

Heavy-handed and manipulative, it also proves formidably engrossing.

Washington Post

-

As entertainment of a tawdry but compelling sort, The Contender certainly delivers.

Austin Chronicle

-

A potpourri of issue-oriented drama enlivened by superlative performances and smart dialogue.
The Contender (2000)
The vice president is dead, and as the president makes his choice for a replacement, a secret contest of wills is being waged by a formidable rival. When Senator Laine Hanson is nominated as the first woman in history to hold the office, hidden agendas explode into a battle for power.