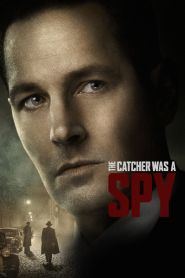 General Information
Glossary: T
Released Year: 2018
Runtime: 98 minutes
Genre: Biography, Drama, War
Directors: Ben Lewin
Writers: Robert Rodat
Casts: Paul Rudd, Connie Nielsen, Hélène Cardona, Paul Giamatti, Demetri Goritsas, Mark Strong, Tom Wilkinson, Joseph Oliveira, Brian Caspe, Giancarlo Giannini, Hiroyuki Sanada, Guy Pearce, Shea Whigham, Frankie Imbergamo, Roy McCrerey, Sienna Miller, William Hope, Jeff Daniels, Pierfrancesco Favino, Benjamin Crocker, Philip Lenkowsky, Jordan Long, John Schwab, Bobby Schofield, Susan Garibotto, Jimmy LeBlanc, Anna Geislerová, Ian Dylan Hunt, Matt Lindquist, Agnese Nano, Rita McDonald Damper, Rob Lévesque, Joe Cali, Kristen Anne Ferraro, Jimmy Malcolm, Ted Otis, James McVan, Gabriel Andrews, Cristiano Donati, Dusan Kis, Tim Hackney, Marco Velutti, Roman Vangeli, Karoline Patrick, Jeff Fritz, Martin Janouš, Scott Richardson, Marc Cram, Scott Lipman, Thomas Brogan, Joe Oliveira, Timur Sibatov, Scott Sederquist, Dean Littlefield, David S. Bookbinder, Steven Mulcahy Jr.
IMDB: The Catcher Was a Spy (2018)
Sponsored Links
Ratings
User Rating:
IMDB Rating:
6.0
Reviews
Uproxx

-

The film doesn't try to alter Berg's most essential quality, that he was a mystery.

The Hollywood Reporter

-

This is a very enjoyable middle-of-the-road adventure, especially for moviegoers willing to see just about anything starring Rudd.

The Film Stage

-

Where Spy succeeds the most is in the first half. Rudd is top-notch, playing Berg as a tragic sort jailed in his own mind, internally fighting and assimilating to a world that cannot accept him.

Movie Nation

-

The movie is imminently watchable, and the surface sheen is fine, but the real Berg remains more mystery than man with a mission.

The Guardian

-

The film isn't a home run, but with Rudd in the lead in something so out of the ordinary for him, it's fair to call a ground rule double.
The Catcher Was a Spy (2018)
Major league baseball player, Moe Berg, lives a double life working for the Office of Strategic Services.