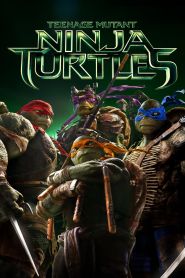 General Information
Glossary: T
Released Year: 2014
Runtime: 101 minutes
Genre: Action, Adventure, Family, Fantasy, Sci-Fi
Directors: Jonathan Liebesman
Writers: Josh Appelbaum, André Nemec, Evan Daugherty
Casts: Leyna Nguyen, Noel Fisher, Chance Kelly, Megan Fox, Will Arnett, Whoopi Goldberg, Tony Shalhoub, Johnny Knoxville, Jeremy Howard, Derek Mears, William Fichtner, Taran Killam, Paul Fitzgerald, Danny Woodburn, Chris Wylde, Abby Elliott, Madison Mason, Alan Ritchson, Rick Chambers, Pete Ploszek, Tohoru Masamune, Minae Noji, Malina Weissman, K. Todd Freeman, Venida Evans, Mikal Vega, Harley Pasternak, Braeson Herold
IMDB: Teenage Mutant Ninja Turtles (2014) - IMDB
Sponsored Links
Ratings
User Rating:
IMDB Rating:
5.8
Reviews
Hitfix

-

Teenage Mutant Ninja Turtles is about as predictable as movies get these days.

The A.V. Club

-

What the new Teenage Mutant Ninja Turtles lacks is not fidelity, but a spirit of genuine boyish fun.

The Hollywood Reporter

-

The castmembers portraying Splinter and the turtles achieve a persuasive level of realism that was never possible with the elaborate puppetry required for the original film series and adequately fulfill expectations for their characters.

McClatchy-Tribune News Service

-

The action beats are bigger and better than they've ever been in a Ninja Turtle film — brawls, shootouts, a snowy car-and-truck chase with big explosions and what not. But in between those scenes is an awful lot of chatter and exposition. For a film that aims younger (save for the die-hards who grew up with this franchise), that's deadly dull.

The Playlist

-

It can't be overstated what kind of a marvel these Turtles are onscreen, however. As crude and unpleasant their design might be, they feel like living, breathing things, not special effects.
Teenage Mutant Ninja Turtles (2014)
The city needs heroes. Darkness has settled over New York City as Shredder and his evil Foot Clan have an iron grip on everything from the police to the politicians. The future is grim until four unlikely outcast brothers rise from the sewers and discover their destiny as Teenage Mutant Ninja Turtles. The Turtles must work with fearless reporter April and her wise-cracking cameraman Vern Fenwick to save the city and unravel Shredder's diabolical plan.